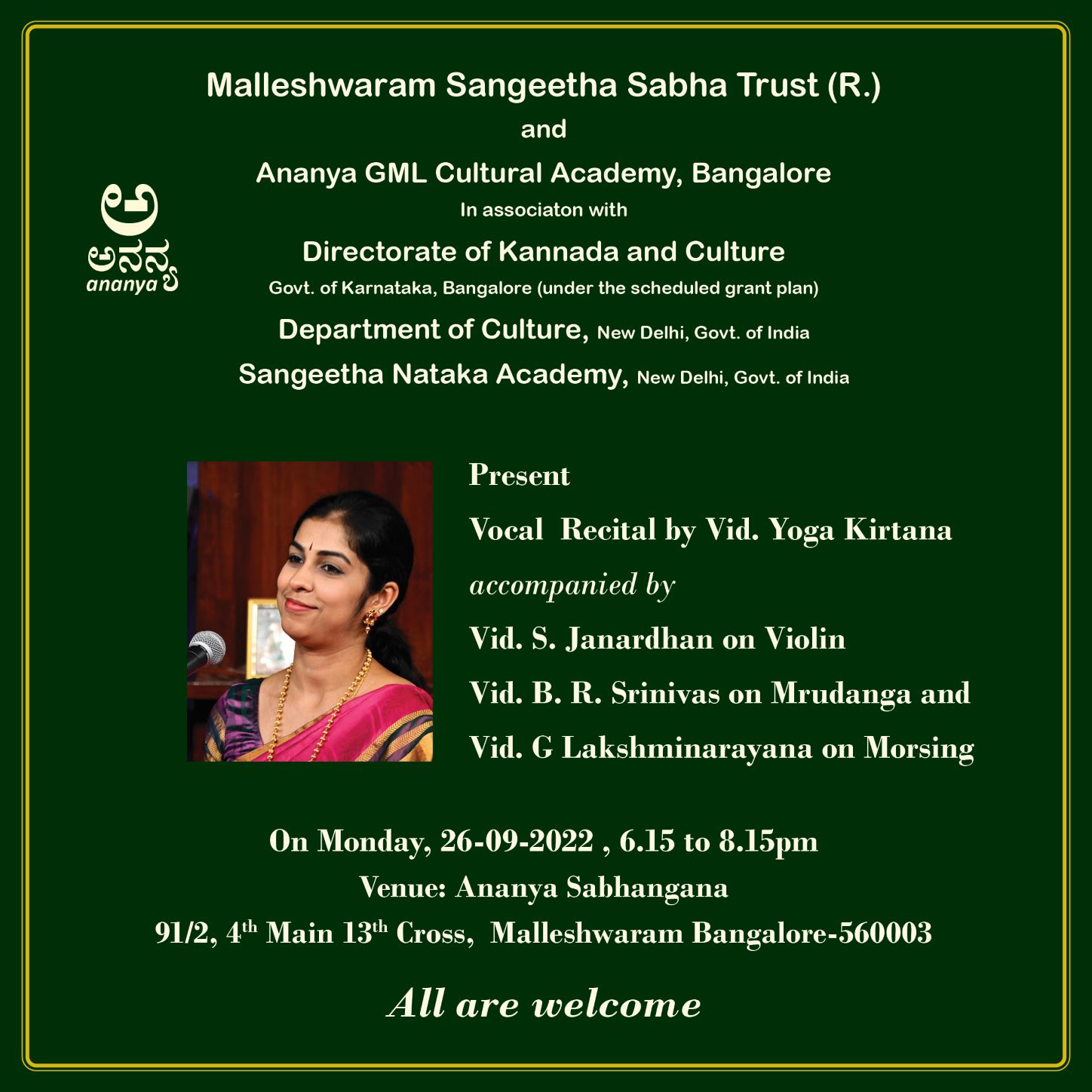 Carnatic Vocal Recital by Vid. Smt. Medha Vinod Anoor and Party – 24-09- 2022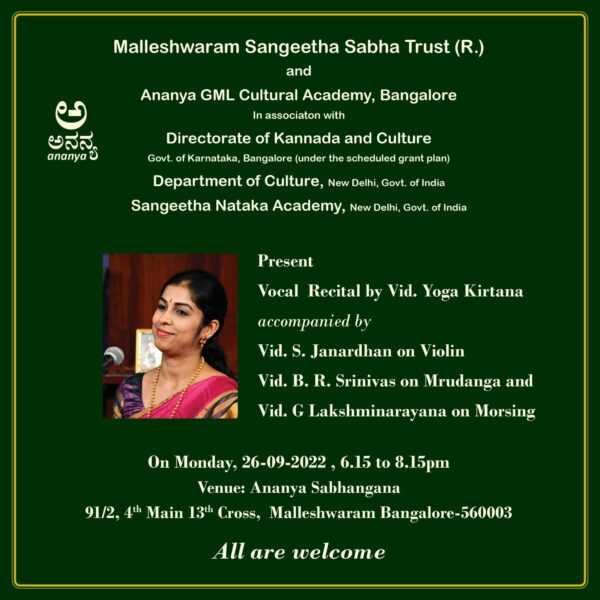 Malleshwaram Sangeetha Sabha Trust (R), Bangalore and Ananya GML Cultural Academy, Bangalore invite you for
a carnatic vocal  recital by Vid. Yoga Kirtana
accompanied by
Vid. S. Janardhan on Violin, Vid. B. R. Srinivas on Mrudanga and Vid. G Lakshminarayana on Morsing
on Monday, 26th September at 6:00pm at Ananya Sabhangana,
.