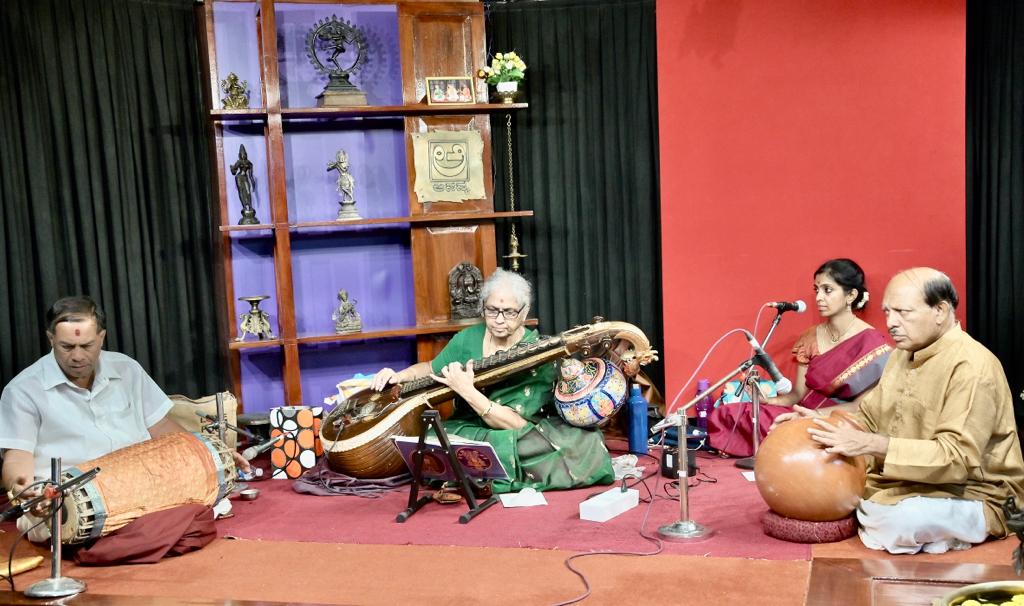 Veena Parampara – 1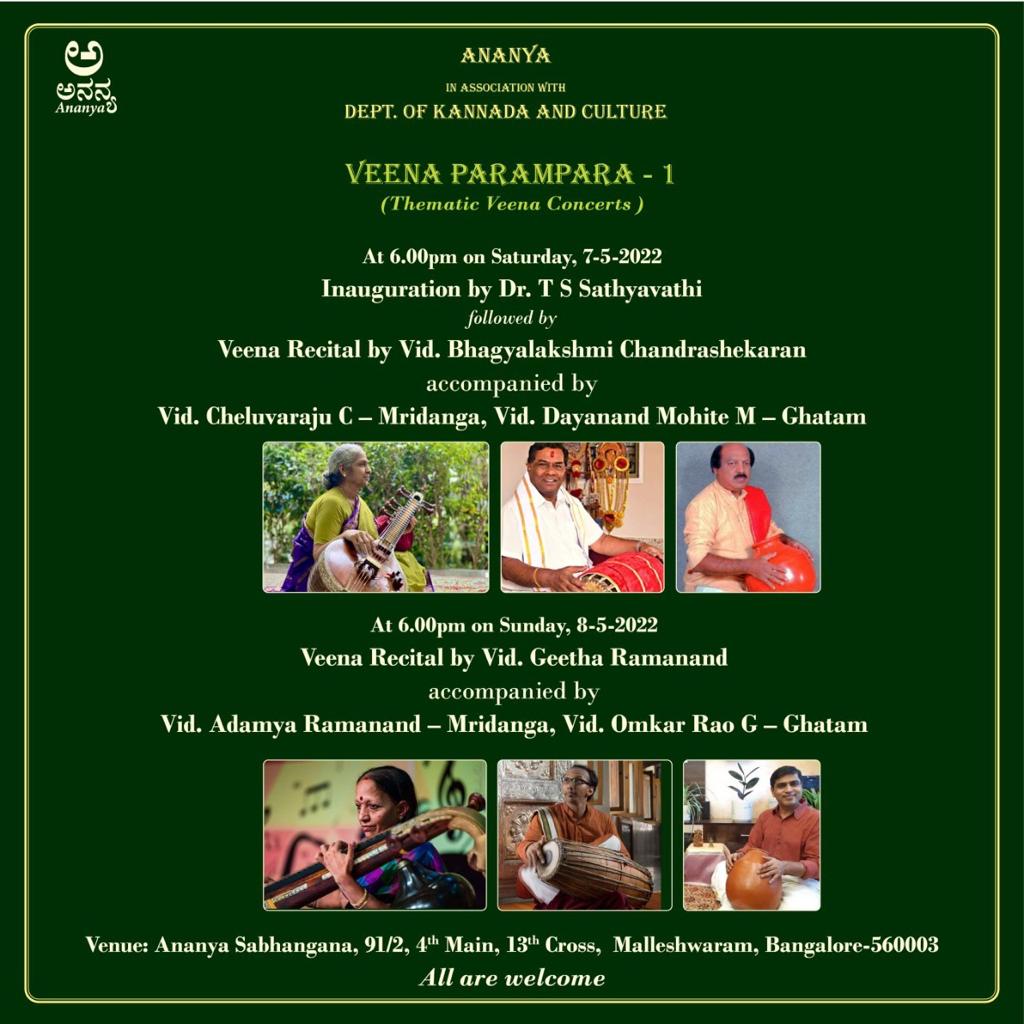 The first day of Ananya's Veena Parampara thematic concert series featured  a melodious scholarly recital by one of the senior musicians Vid. Bhagyalakshmi Chandrashekaran accompanied by Vid Cheluvaraju on the Mridanga and Vid Dayanand Mohite on the Ghatam.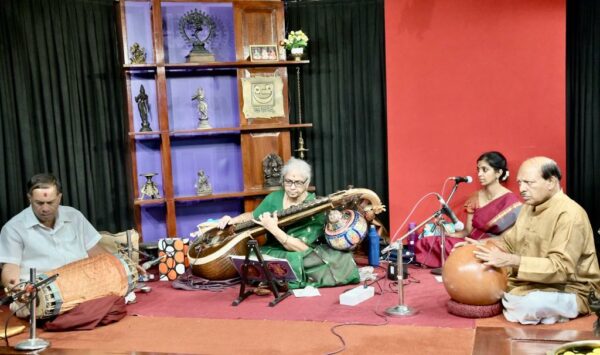 The concert can be viewed online here
The second episode of Ananya's Veena parampara thematic concert series featured a brilliant exposition of the Mysore bani presented by the renowned Vid. Geetha Ramanand, accompanied by Vid. Adamya Ramanand on the mrudanga and Vid. Omkar Rao on the Ghatam , supported by Shri. Manoj Jagannath on the Veena.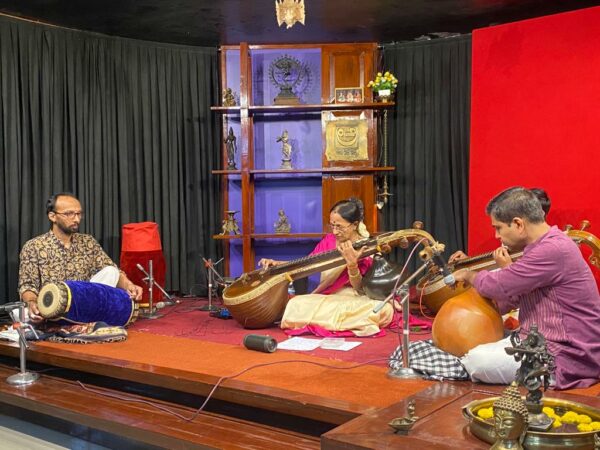 The concert can be viewed online here
The concert, based on Mutthuswami Deekshitar's and Mysore Vainika composers' compositions, opened with a vibrant varna in Saveri composed by Veena Seshanna in Mishra Jhampe tala. This set the tone for a divine musical experience where the audience was treated to soulful melodies of Deekshitar's rare compositions – Maaye in Tarangini(Charukeshi janya) set to Adi tala and Venkatesha ettappa in Megharanjini set to Roopaka tala, Veene Seshanna's composition Rama ninnu in Ananda bhairavi, set to Roopaka tala and the lively Hamsadhwani ranjithe, composed by Prof. R Vishveshwaran in Hamsadhwani set to Adi tala. The majestic Narasimha agaccha in Mohana, set to Mishra chapu tala, filled the air with grandeur.