Vid B K Chandramouli memorial concert by Vid T S Sathyavathi
– Pavan Rangachar
A special concert in memory of Mridanga Vidwan Sri BK Chandramouli was organised by Ananya on Jan 7 at Ananya Auditorium.
Dr.T S Sathyavathi led the concert accompanied by Vid Charulatha Ramanujam on violin, Vid. KU Jayachandra Rao on mridanga, Vid. Narayanamurthy on ghata, Vid. Ashwini Satish on vocal support and Kum. Nithyashree on tambura.
It was a scholarly concert that began with Kambhoji varna 'taruni' followed by 'maye tvam' in Raga Tarangini, 'jaya jaya padmanabha' in Raga Manirangu and the vilomachapu kriti 'ninnu vina' in Raga Purvikalyani with a fitting raga alapana and kalpana swaras. The main piece of the concert was Raga-Thana-Pallavi in Raga Vagadheeshwari which was the highlight of the concert. The concert came to a close with a devaranama 'kagada bandide' in Raga Kapi and Mangala.
It was a top-class concert which enthralled the audience and was a wonderful tribute to the late mridanga vidwan BK Chandramouli.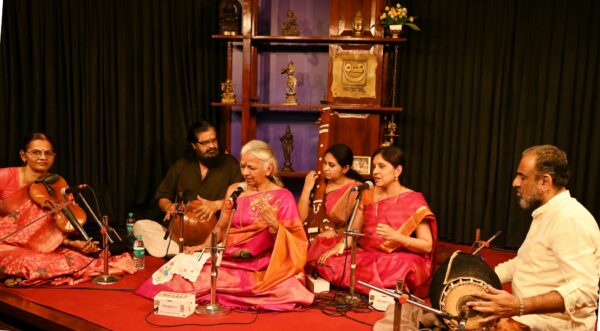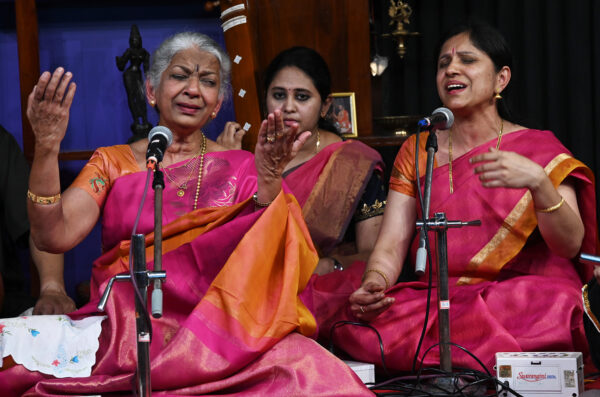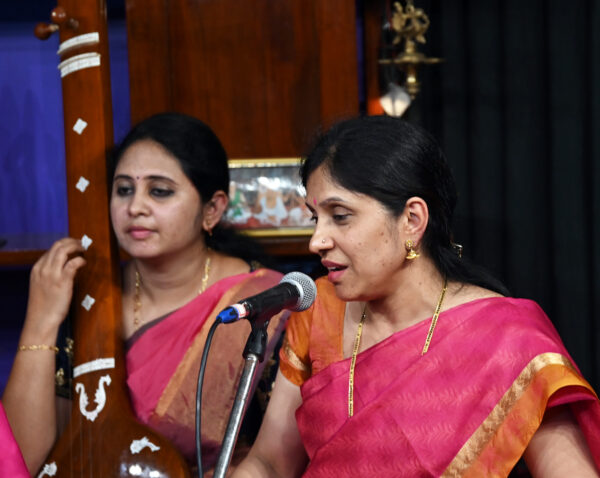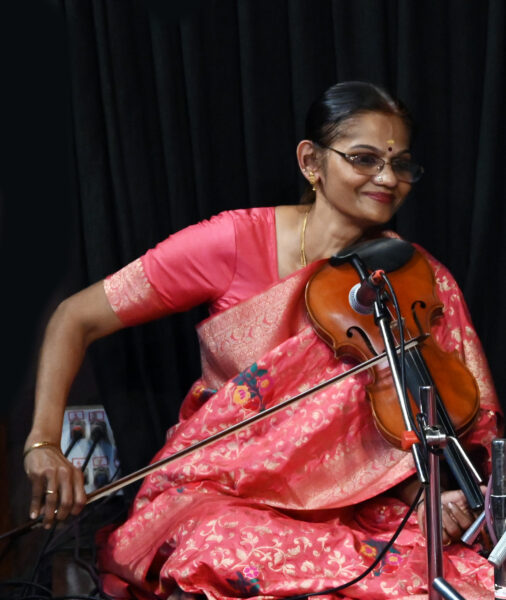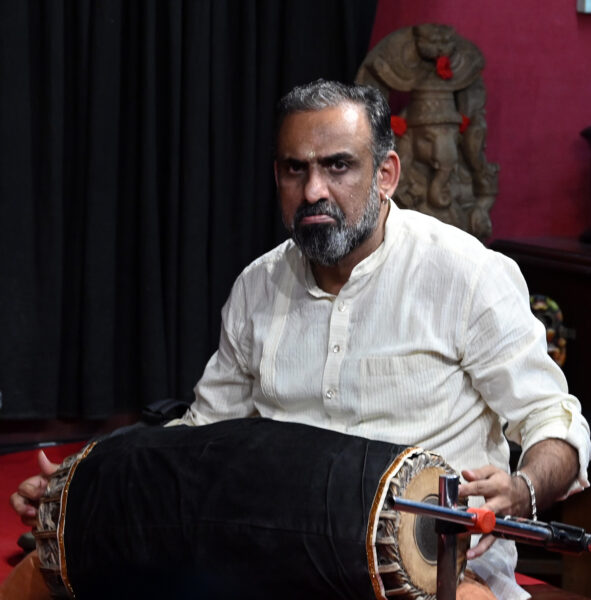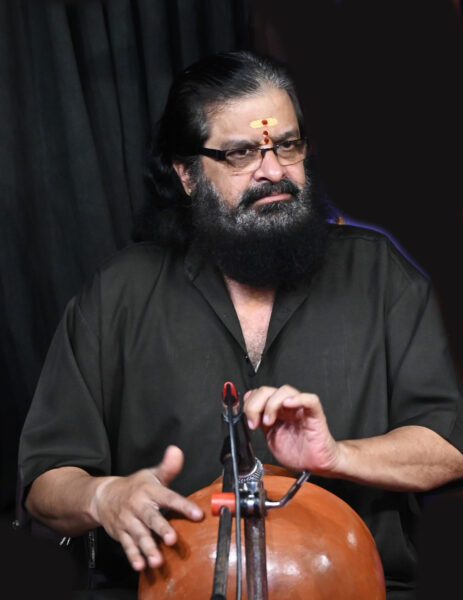 Photo Credits: AARVAAR
********
Carnatic  Vocal Concert by Vid. Revathy Kumar
– Pavan Rangachar
Vid. Revathy Kumar gave a splendid Carnatic concert at Ananya on Jan 14 Saturday. She was accompanied by vid. Venkatesh Josyer on violin, vid. Pavan madhav on mridanga and vid. Bhanu prakash on khanjari.
Beginning the concert with 'chalamu seya', Valaji varna of Lalgudi Jayaraman and Jaya janikanta (nATTa, khanDachApu) of Purandaradasa, she rendered a brisk rAma nannu brovara (harikamboji, rUpaka) of Tyagaraja. The raga alapana of varali was well presented as a segway to 'sheshAchala nAyakam' which was embellished with neraval and kalpana swara for the popular phrase 'aravinda patra nayanam'. After a pacy rendition of bhogindra shayinam (kuntalavarali, khanDachApu) of Swati Tirunal, she presented the main kriti 'gAngEya vasana' with a chaste Hamir kalyani rAga AlApana and swara prastara.
Vid. Venkatesh Josyer enhanced the musicality with his able following , while Vid. Pavan Madhav and Vid. Bhanu Prakash enriched laya support including an elaborate thani avarthana. The concert came to a close with a devaranama, abhang 'Ye o vitthale' and Desh thillana of Lalgudi Jayaraman.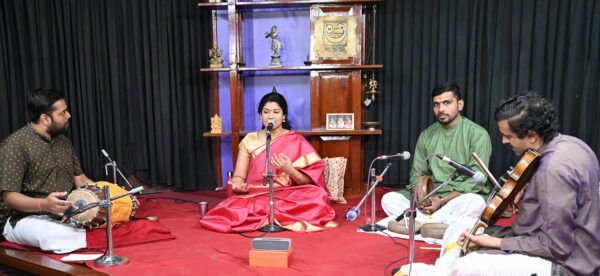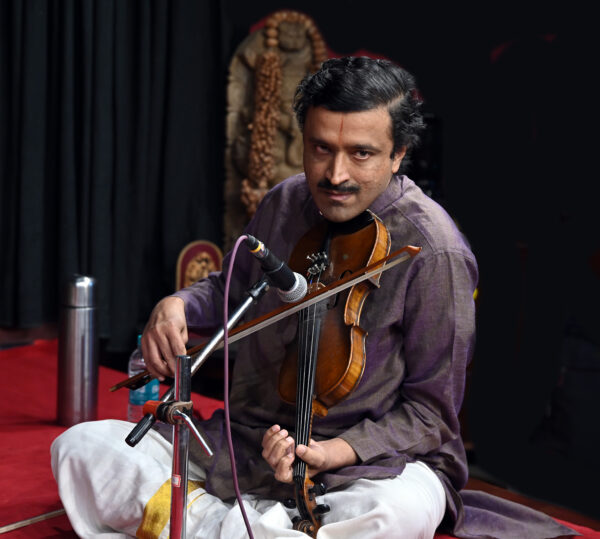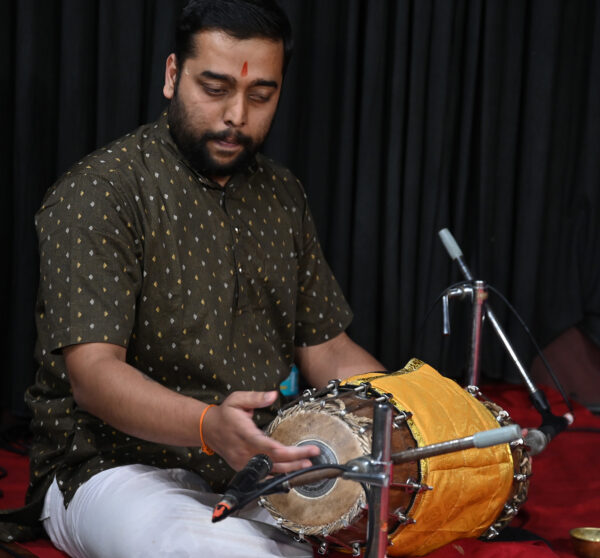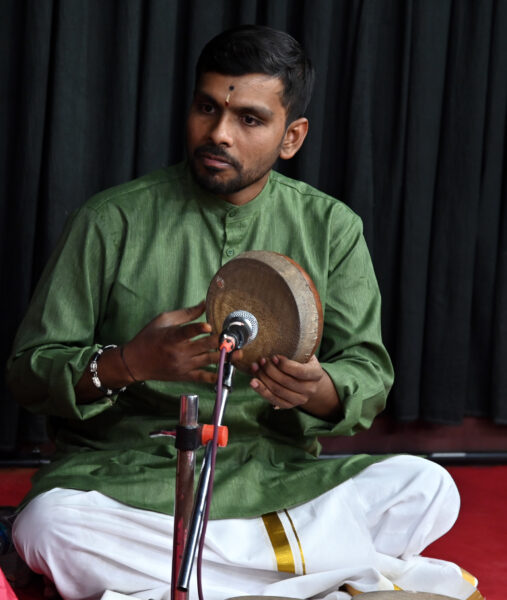 Photo Credits: AARVAAR
******