Of a Mother's Heart
–Deepikaa  Sreenivasan
Nireekshe – anticipation
Lord Krishna – the divine child, eternal mischief maker, charmer nonpareil, the Savior. The world looks to him for protection but his mother Yashodhe, oblivious as only a mother can be to her son's prowess, worries for his safety. Adolescent Krishna emerges to be the heroic killer of many evil forces but mother Yashodha can only see in him, the little cowherd who stole butter. This dichotomy that Krishna represents, of innocence and cool cunning, of softness and brutality, of a mother's expectation of her child and the world's expectation of their Protector, is beautifully portrayed through dancer Pruthvi Parthasarathy's recent debut solo production titled Nireekshe.
Nireekshe or anticipation – of Krishna's return is all that Yashodha is left with, after Krishna leaves Gokula to fight Kamsa. Krishna emerges victorious in that fight, heralding his arrival as the Saviour. Innumerable tales regale us with his bravery, splendor and statesmanship thereafter but little is said about what happens to his mother Yashodha, who seems to fade away into literary oblivion. Nireekshe aims to fill this vacuum, to answer questions and bring us closure about the most venerated depiction of motherhood, Yashodha.
Written and composed by Dr. N Raghu, choreographed by Guru Sathyanarayana Raju, Pruthvi was supported by a stellar musical ensemble – Vasudha Balakrishna and Vinay Sharva on Vocal, Harsha Samaga on Mridanga, Karthik Sathavalli on Flute, Gowri Sagar on Natuvangam, Prashanth RP on Veena and Dhanush on Rhythm Pads.
Dwapar
Dr. N Raghu's Nireekshe is an extension of celebrated Hindi poet Maithili Sharan Gupta's work, "Dwapar"; while it contains Kannada translations of the Hindi lyrics, it also has original verses written by Raghu. Using the svagatas pertaining to Yashodhe from Dwapar, Raghu has added newer verses to infuse dramatic elements, as suitable for dance, and provide a continuum to the narrative. "There is no explicit mention in the Bhagavata that Krishna left without informing Yashodhe, it is an inference, based on which I have woven the storyline. Yashodhe's silence on the whole episode is conspicuous indeed. By the right of motherhood, adoptive though she may be, she deserves closure and Nireekshe is centered on this thought", he says. While the voice and the meter have mostly been retained from the Hindi version, there are deliberate changes to the meter to be able to support stylistic elements from Bharathanatyam. Opines Raghu, "The lyric is such that we cannot burden it with heavy classicism in either dance or music. While I have struck a balance with the music composition to arrive at a common ground between the lyric and the demands of the dance genre, the choreography, is this aspect, has been challenging indeed."
An unconventional heroine:
Yashodhe is an aging rustic, whose only claim to glory is that she reared Krishna. She has simple needs and worries that do not come close to having her son fight battles and be the world's saviour. How then, do you craft such a woman into a heroine? Guru Sathyanarayana Raju explains, "Yashodhe is indeed a worthy heroine, by the sheer strength of her motherly love, and how much she is willing to bear and forgive for that. Her character has many shades too – is she tolerant enough to free Krishna from filial obligations? Is she generous enough to let him go and rid the world of evil as he was meant to do? Ultimately, is she strong enough to wait for his return, not knowing when that might be? She almost is not and yet she wills herself to do it, only due to her love for him. Nireekshe shows these myriad shades of her maternal love and how Yashodhe traverses through them. I will admit that it was challenging for me, as a male dancer, to be able to think like and justify Yashodhe, but once you understand the depth of love, it only seems natural, irrespective of gender."  To view Yashodhe from a modern feminist consciousness is doing her a grave injustice. "If Yashodhe shows primal emotions, it is because she is after all a simple cowherdess. She cannot be expected to show polish or understand the demands of the world on her son. But, her love, sans any sophistication or societal bias, is pure and enduring, which is why she is the epitome of maternal love" Raghu point out.
Bringing it all together:
Sathyanarayana Raju speaks of the process, "The choreography was fluid and therefore quite challenging as Pruthvi had to be prepared for constantly changing cues, set design and even props. Also, due to the nature of the lyrics and music, the production required subtle, nuanced dancing. We have tried to keep the narrative crisp, showing different perspectives to much regaled stories of Krishna, without descending into pathos completely. Yashodhe's story isn't one of tragedy at all, if you look at it, critically." Pruthvi shares, "Sathya sir had provided such a huge vocabulary of movements for the same episodes in the narrative that I can perform this production multiple times and still keep it different each time. For most part of the production, Yashodhe is geriatric, not one given to joyful dancing. To keep the energy moving between scenes without harming the gravity inherent to the character of Yashodhe was quite a challenge indeed. Also, the sentiment central to the production, Vaatsalya Viraha, was new to me and it required very careful handling. On a lighter note, my son recently started going to school, so I have lately been initiated into this emotion." The voice emoting Yashodhe's nireekshe, Vasudha Balakrishna, introduced many stylistic elements into the production, while musically gluing together the scenes. "Singing for this production has been such a delight due to the various shades brought into a story we all thought we knew well. There is a particular scene when Yashodhe learns that Krishna is not coming back. It is such an intense scene, in terms of both the dramatization and music that it has stayed with me, long after the performance", she says. Ultimately, Nireekshe, a story centered on mother's love, is the creative product of three men. For an art form constantly afflicted by gender and ageist politics, productions like these bring back hope of that utopian, equal society.
Nireekshe will be staged next on Oct 13th2023, at Shukra auditorium, Malleshwaram for Ninadha Nruthyotsav.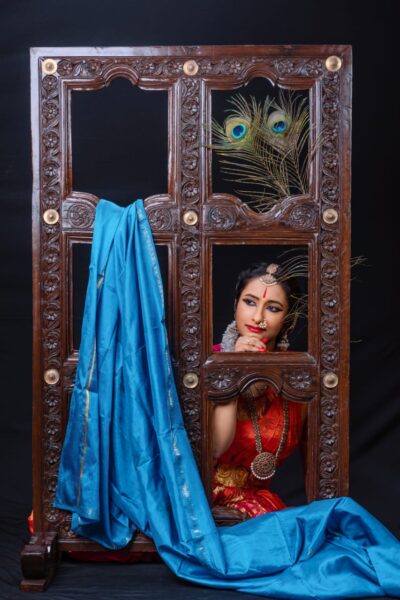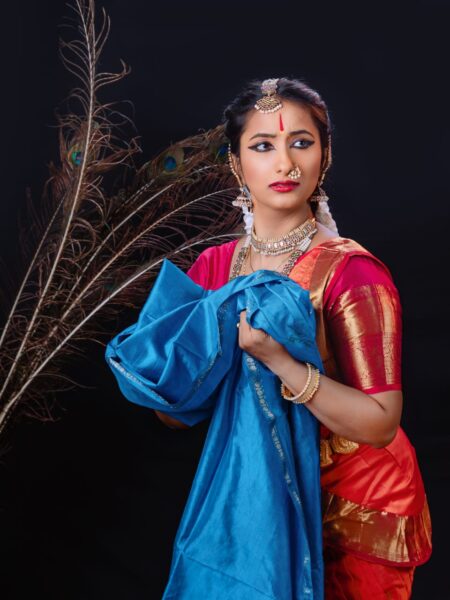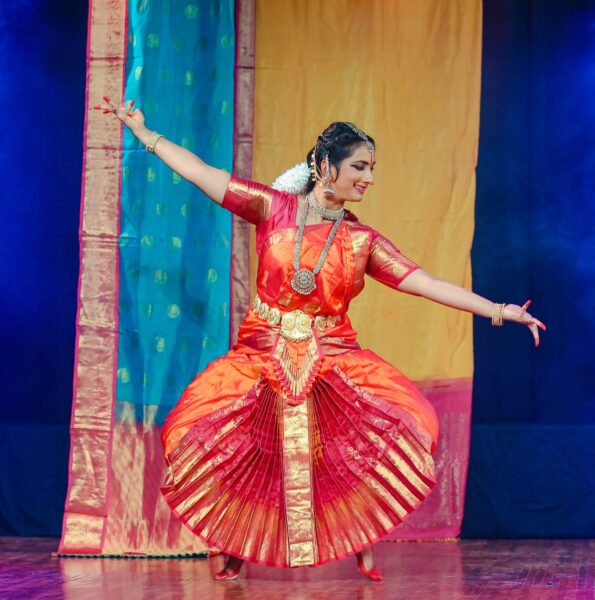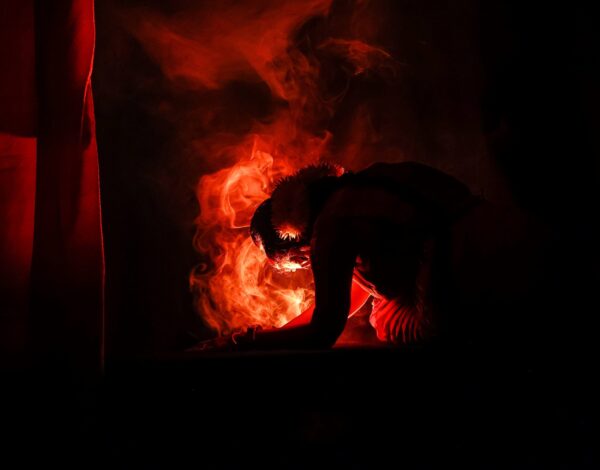 **********