Chapter 1 (contd)
Rudrapatna – Karnataka's green and music belt
Ranjani Govind 
Photos by Rudrapatnam S. Ramakanth
The scene now…
Well, what remains now? Do these practitioners continue with their assigned tasks or have they forayed into greener professions that promise prosperous pastures? Sanketis believe lifestyle changes have left only a handful following the footsteps of their fathers and forefathers, with their role and skills now increasingly relegated to our rich history. While the erstwhile musicians and Vedic scholars of Rudrapatna were happy practicing their skills and living off the yield from their agricultural lands, several had the patronage of the Mysore Royals to serve as Court Musicians and Veda authorities at the Palace.
Besides music narrations and nature's account, Rudrapatna has a substantial number of its residents making their presence in the history books. Be it cross-cultural exchanges from fine arts, triumphs of science and engineering, academic and Vedic pursuits or a social uplift that a society saw through music, the village was a model built with people's talent, a rare sect that never expected favours from the ruling Mysore
monarchs.
In fact, negotiating land was never a Sanketi priority say the locals, but the smartness in the clan had them convince the then ruling Mysore Maharaja Krishnaraja Wodeyar to make a bundle (Kattu in Kannada) of donne (natural leaf cups) contain only 90, instead of the traditional 100. Sanketis stood to gain here, as they saved 10 in each bundle intelligently.
Amongst the endless list of individual persons who have brought pride to Rudrapatna is K. Venkataramaiah, who was the first Chief Justice of Karnataka during Kengal Hanumanthiah's Chief Ministership. Five decades back, V. Ramanath of the village was a key person involved in the
installation of solar systems for the NASA rocket launch in the U.S., as part of the Apollo mission to end man to the moon.
The four roads of the once-Brahmin domain were mainly courtyard houses with yesteryear musicians, musicologists, Sanskrit scholars, drama artistes, gamaka artistes, agriculturists, Vedic pundits, engineers, lawyers and scientists residing in them. Currently an insignificant number have retained their houses with agriculture still continuing to be their mainstay.
Those were the days when Sanketis had 'Dasavruthi-Oonchavruthi', a form of group bhakthi cult that had Rudrapatna natives Narayanadasa and Keshavadasa sing devaranama sahitya to residents as they walked long stretches in nearby villages. The effort had them singing for the most economically backward sections of society, hoping to bring them closer to the pristine social thoughts propagated by our saints.
It is Tottimane in most houses…….
Ungde journalistu namdevaade erunu anditti balamaana samshayu randhi (I strongly suspect your journalist must be of our clan) were the affectionate words with which a Sanketi lady at Rudrapatna greeted my guide, as we soon get immersed in a Rudrapatna-tête-à-tête in an old Tottimane bungalow (courtyard house) that housed nine village residents. The talk meandered around the four main streets of Sanketi Brahmins, the inimitable house designs and their stunning contributions.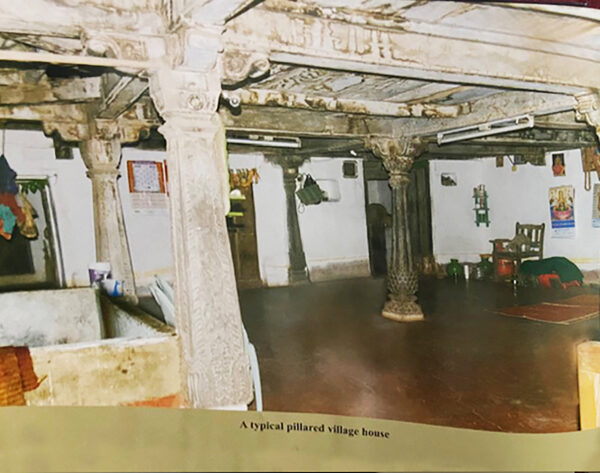 The courtyard houses that were open to skylight in the centre with several pillars supporting as well as decorating the interiors, reflected the advanced engineering capabilities of the sect hundreds of years ago.
Doddamane Venkatrama Shastri, the Vedic scholar's house, was famous for its two parallel walls with the space in between filled with sand. Here, an innovative trap was set for burglars from the hilly Kodagu region, referred to as Panju Kallaru, who would be duped by the heaps of gravel pouring out if they attempted to break open. Each wall is estimated to be two-to-three feet broad and built with mud that elephants were made to trample upon and knead with their legs to add to its phenomenal strength that had it strong for Centuries!
The house of Veena Venkataramaiah called Dodda Thottimane stands testimony to the prudent construction quality adopted by his ancestors 500 years back. Just as this musician's Jhampe taala Kedaaragowla varna is also recorded in the history of Carnatic music, his 400-year-old ancient Veena, made out of the jackfruit wood grown in his own garden, is still on display.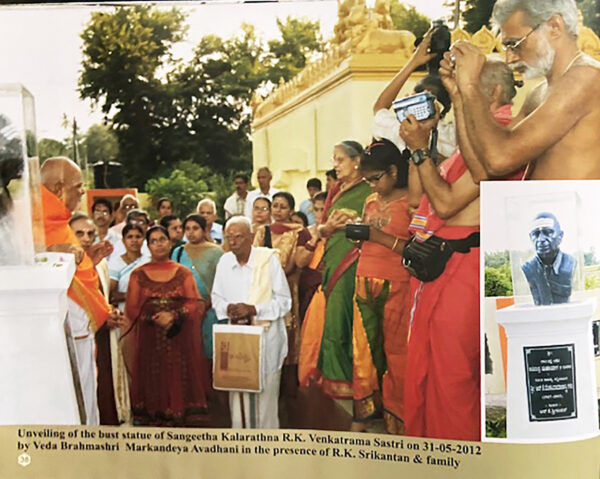 Interestingly, when well-built vocalists with incredible decibel levels engaged the stage at the Dodda Tottimane cutcheris, people living 10 miles across the Cauvery at Basavapatna could hear the melodies softly wafting across the silence of the night, prompting them to cut across the waters for a closer experience of the aural pleasure. Basavapatna's Vedic scholar Venkataramaiah Sastry is noted for often recalling such incidents.
The house of vocalist Ramaswamaiah or Thotti Thamappa serves as a significant attraction with its myriad pillars and an erstwhile home to 15 families. History also talks of Thamappa taking Bidaram Krishnappa to Karur Ramaswamy, who incidentally lived in Tamil Nadu, for advanced training. Thamappa later accepted a flood of cutcheri requests to garner adequate funds to conduct the 'Rudrapatna Sangeethotsava' in this 100-pillared house. Robust as it looks to this day, the structure reflects the mores and lifestyle of the Sanketis who made Rudrapatna worthy enough to be referred to as the 'Tiruvaiyaru of Karnataka,' commending its fine synthesis of agriculture and melody. There are several appeals to the Government from the village for converting this Tottimane into a monument on the lines of the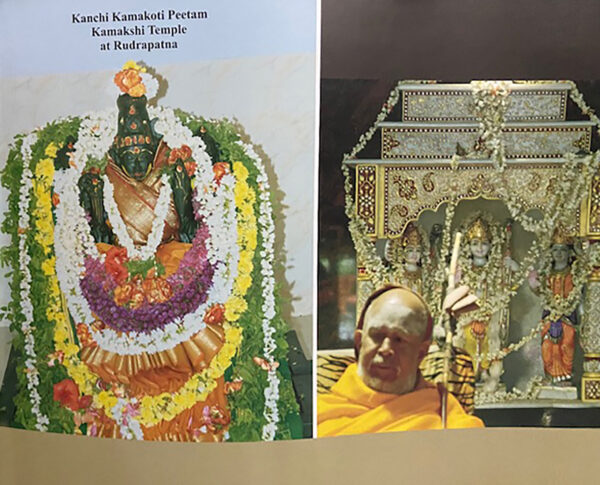 houses of Kuvempu andDa.Ra. Bendre (poets of Kannada literature).
"Rudrapatnavu Nitya Vaikunta Kailaasave Aagithu" (Rudrapatna offered heavenly peace in all walks of life) comments Bhaskar Avadhani. The much talked-about visit of Veene Seshanna and Mysore Vasudevachar who were appalled with the consortium of Veda and Sangeetha intellectuals here is
also mentioned in some of the Sanketi scripts available at the Mysore University. Not surprisingly, Mattur Krishnamurthy, renowned gamaka singer and educationist, sprinkled the 'sacred' mud of Rudrapatna onto his head when he came here a decade ago for the inauguration of the Rudrapatna Sangeethotsava Samithi. "Rudrapatna is akin to a 'Sangeetha Vishwavidyalaya' (musical university), people take home lessons from here," Krishnamurthy had said.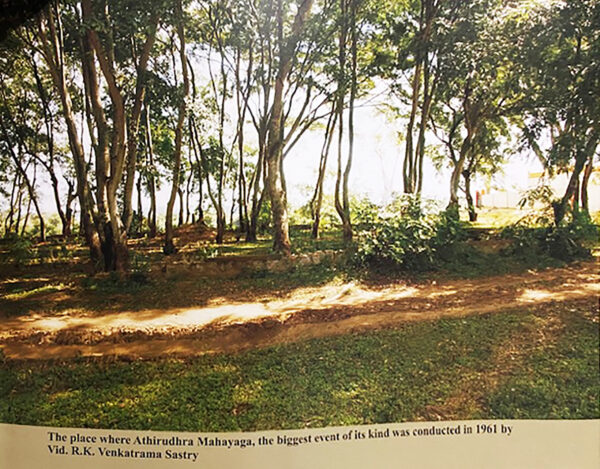 "Are you from the land of Shyama Sastry?" a German Vice-Chancellor had once asked the Mysore monarch Nalvadi Krishnaraja Wodeyar at a conference in Germany after Sastry, the Rudrapatna academic, had earned praises from this foreign university for his English translation of Kautilya's Arthashastra, originally written in Sanskrit during the Mauryan rule. The book discusses extensively theories and principles of governing a State. "I may be the Raja in Mysore, but here in Germany, you are the Raja!" Wodeyar had commented to Sastry during the international meet. Wodeyar later made Sastry a Professor at the Mysore University. Dr. R. Shyama Sastry (1868-1944) worked as Chief Librarian at the Oriental Library in Mysore. He has deciphered about 400 inscriptions of yore and written several hundreds of books. He received the Hon. Doctorate from the Oriental University, Washington, in 1919 and the Hon. Doctorate from the Calcutta University in 1921; and was bestowed with the titles Arthashastra Visharada (1926) and Mahamahopadhyaya (1930) by Maharaja Krishnaraja Wodeyar.
That was Rudrapatna, peaking in glory, its continuous string of accomplishments unparalleled.
The eight planet conjunction…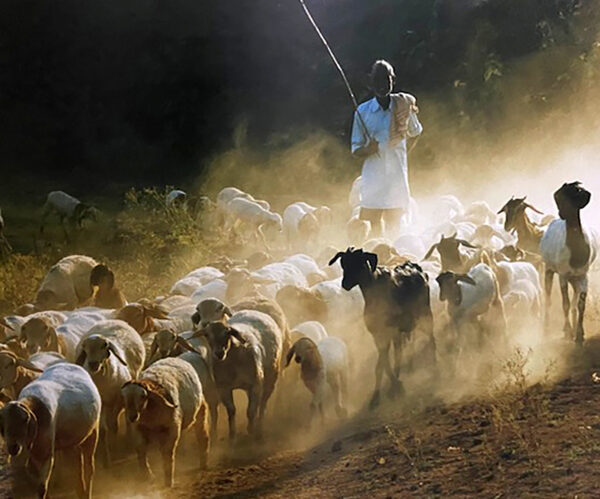 But, it was year 1962 when the rare confluence of eight planets or the 'Ashta-Graha Koota' happened. This amply researched and studied phenomenon was predicted to be a dangerous convergence in celestial history, envisaged to translate into a total collapse and banishment of prosperity. Forecast from both astronomers and astrologers offered a gloomy warning of disease and ill-health for the village folk. And the people of Rudrapatna certainly had to wake up and take these ominous portends seriously, as the place was home to hundreds of Vedic scholars.
So, what was the best way to tackle this imminent forecast of humungous disaster? After all, just three decades earlier the historical village had succumbed to a catastrophic spell of plague that had literally wiped out a large section of its inhabitants, same way as it did in the rest of the country.
Violinist Venkatrama Sastry (eldest brother of R.K.Srikantan and elder son of Sanskrit scholar Krishna Sastry) woke up to this challenge and took upon himself the mantle of providing a 'sacred shield' to this village that was curiously enthused by Veda-and-Naada. Religious and sacred ceremonial observances seemed to him the only way out to be safeguarded from the impending celestial ruin! As early as December 1961, the entire nation was gripped under this ominous forecast. To calm the heightened tension and overpowering fears, the spiritual leadership and counsel of Sringeri Jagadguru Abhinava Vidyatheertha offered hope and possibilities of a way out. The result was a 15-day uninterrupted day-and-night 'Atirudra Mahayaaga' performed in the august presence of Mysore Maharaja Jayachamarajendra Wadiyar – a ceremony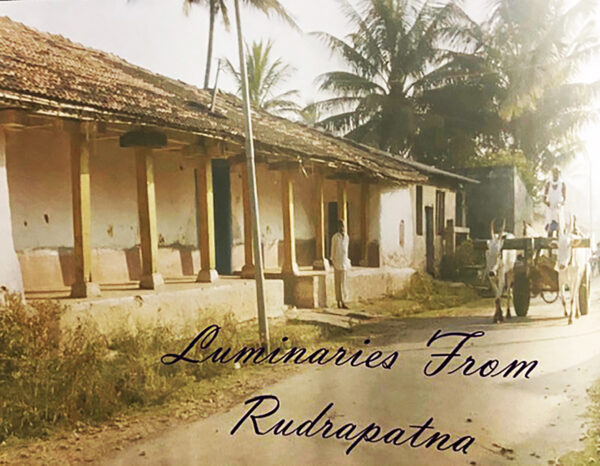 with sacred fire that lit hundreds of Homa Kundas on the banks of the Cauvery to gratify Lord Eshwara. Resounding Vedic recitations were taken up along with this for world peace. Over a thousand Vedic pundits from Kashi and people in lakhs from across India gathered in the village to witness this phenomenon, a yaaga so reverential that one has never seen or heard in the recallable history of a place.
February 1962 – the time of the eight-planet congregation – also saw a 'Terakoti' homa that went on for several months! What Venkatrama Sastry and his brother-in-law Kashi Subbamaya achieved in their sacred mission was the installation of permanent peace as the village, gripped with the fear of the unknown, came together dissolving all differences.
Photo Captions in the order seen: 1) Typically pillared houses at Rudrapatna; 2) R K Srikantan unveiling the bust-statue of RK Venkatrama Sastri in 2012;  3) )Kanchi Kamakoti Peetam Kamakshi Temple at Rudrapatna; 4 to 7) Images of Rudrapatna
– to be continued
*******