Chapter 1 (contd)
Luminaries of Rudrapatna
Ranjani Govind 
Photos by Rudrapatnam S. Ramakanth
Rudrapatna, the small village on the banks of the river Kaveri (Hassan district) in Karnataka is known for its rich musical heritage. It was known to be an abode of Veda, Nada, and Taranga, according to author Bhaskar Avadhani, an authority on the History of Rudrapatna. Migrating from Sengottai in Tirunelveli District of Tamil Nadu two groups of Sanketis came down to Karnataka – one settled at Koushika village in Hassan district and the other at Bettadapura. Gradually people started inhabiting most of the areas on the banks of the river and one such village formed was Rudrapatna. 
 Even as the people in Rudrapatna wove their dreams and went about their daily chores then and settled in many parts of the globe later, they did not forget their deep link with music and how Rudrapatna had nurtured a clan of maestros who brought the tiny village on to the world map.
This amazing idyllic village patronized by none other than the Maharajas of Mysuru had people toil in the fields during the day, even with music and veda being intrinsic to their thinking and lifestyle. Although Rudrapatna no longer remains the major centre for music learning nor shelters the cream of musicians that it once did, it is coincidental that  Tiruvaiyyaru at Thanjavur in Tamil Nadu too, on the banks of the Kaveri, can be compared to Rudrapatna. Tiruvaiyyaru too has notably one major music gathering happening once a year to celebrate the saint-composer Tyagaraja. 
Rudrapatna's rich past saw its legendary music scholars also groom some of the finest musicians of the State like veena player and vocalist Rudrapatnam Venkataramanaiah, violinist RK Venkatarama Shastry, vocalist RK Ramanathan and RK Srikantan, Veena player RK Srinivasa Murthy and even the well-known vocalist RK Padmanabha. 
With a fine crop of musicians emerging from Rudrapatna constantly, its fame grew and spread widely. Soon the Maharajas of the Mysuru Darbar welcomed musicians taught by Rudrapatna scholars for Darbar performances. 
Although RK Padmanabha is settled in Bengaluru, he is instrumental in starting an annual music fest in Rudrapatna in 2002 when legendary musicians grace the soil to remind people of its glorious past. The Rudrapatna Sangeetotsava Samiti Trust with RKP as its managing trustee, has also built a unique temple resembling a Tamburi. Called the Sapta Swara Devatha Dyana Mandira, it was inaugurated in 2008 and houses six idols of Kanakadasa, Purandaradasa, Vadiraja, Tyagaraja, Muttuswami Dikshitar and Shyama Shastry, who were saint-composers of Carnatic music. Amidst these poet-scholars is ensconced the idol of Goddess Saraswathi, bringing in the perfect backdrop to have musicians around.
 Here are highlights of some of the greatest musicians who trace the lineage of Rudrapatna, brought laurels and created history.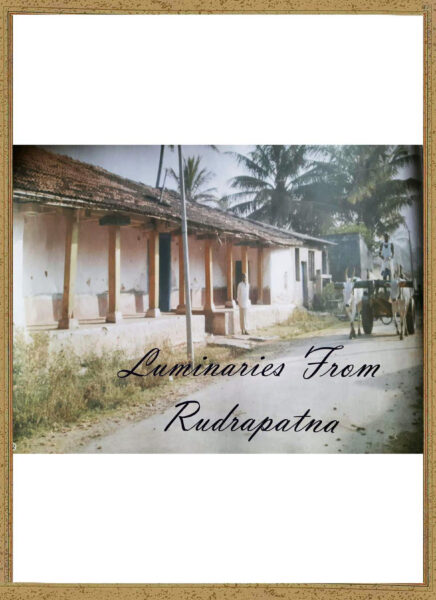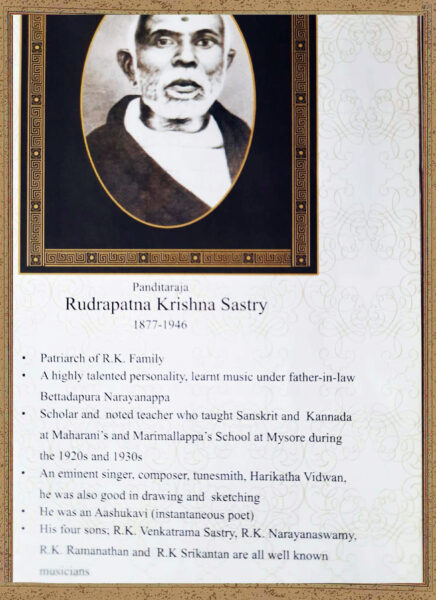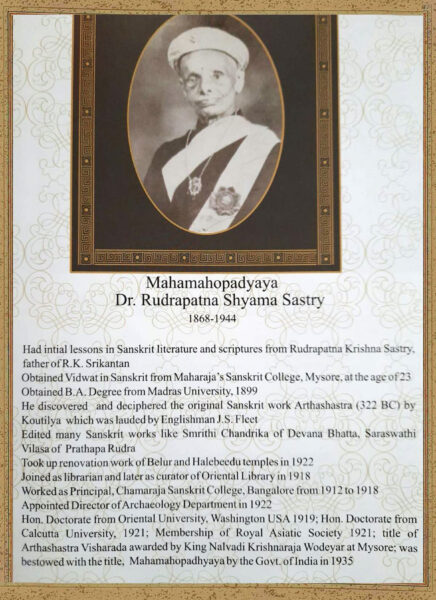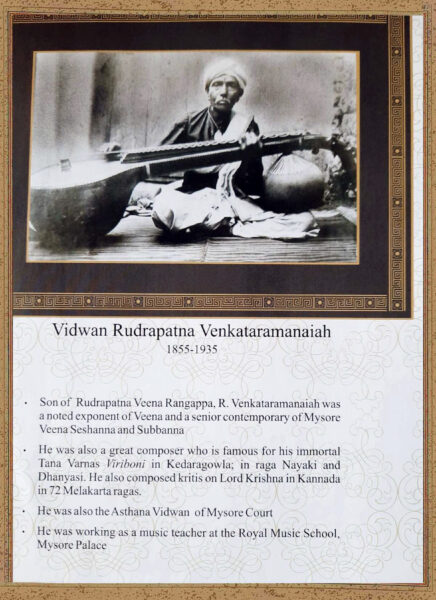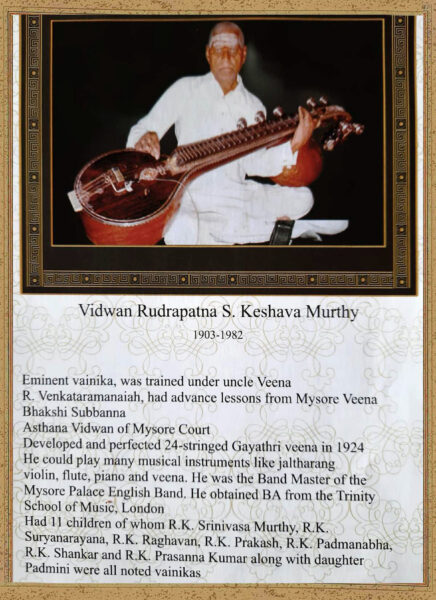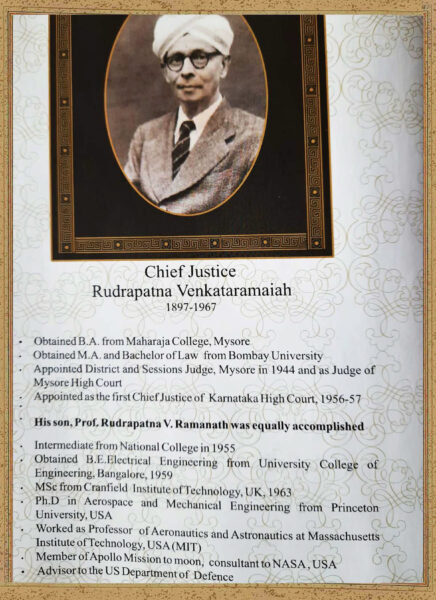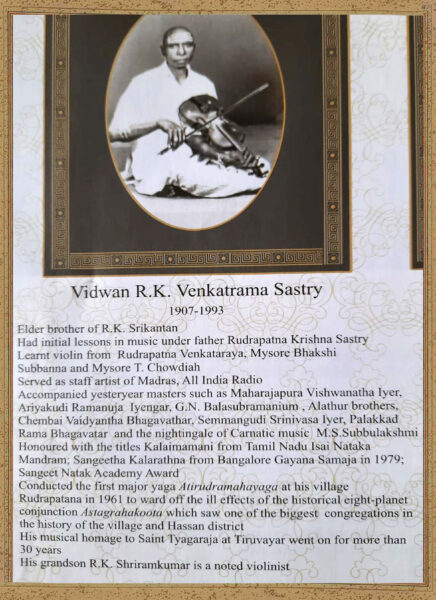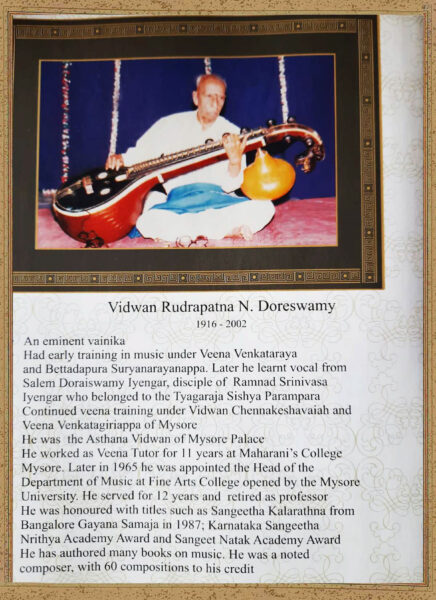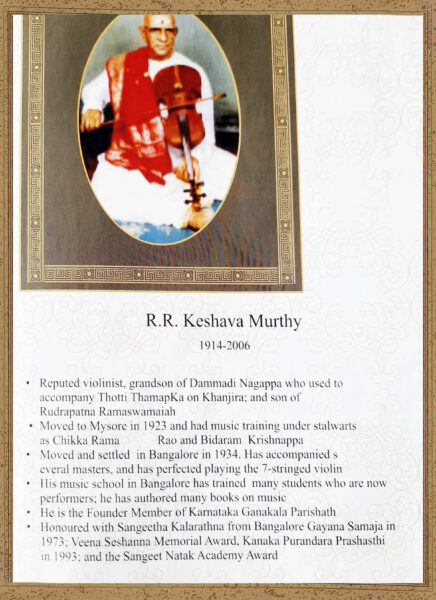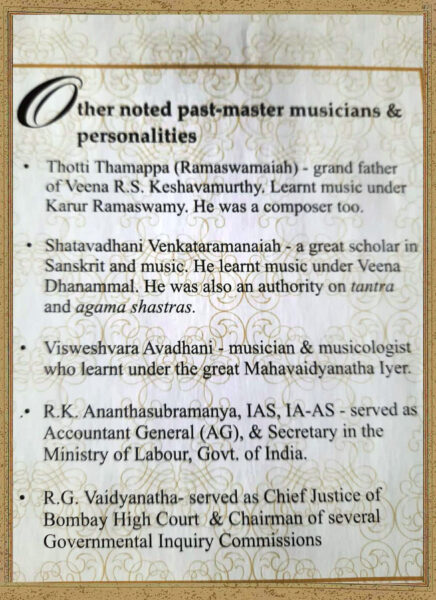 – to be continued
*******