NiviPadhy
CO-FOUNDER AND CEO, TIKKL.COM – ONLINE STREAMING PLATFORM BASED OUT OF CALIFORNIA, USA
In a world that is still reeling and recovering from the Covid pandemic, one cannot deny the speed with which a particular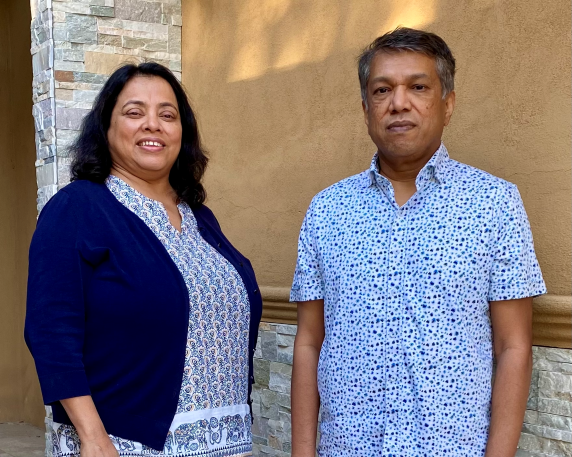 force acted upon global populations across the earth – CHANGE! Change and adaptation was seen first-hand, sweeping swathes of it boxed into miniscule time frames. Of the industries affected, Live Arts and Entertainment was in all probability the first or amongst the top few that was hit most. For the artiste be it classical or otherwise, this sudden lack of physical space and audienceeventually led to the rise of the Streaming Platform, where the stage is virtual and the audience potentially global. Ananya Kalasinchana converses with NiviPadhy, the enterprising Co-Founder and CEO of TIKKL.COM, an online streaming space based out of California, USA that is fast becoming a go-to space for artistes to host their content online.
Tell us about Tikkl.
Tikkl is an events platform that brings people together to enjoy all types of events, for a high quality, shared event experience: from concerts toconferences, in-person and virtually. The high quality experience is not for attendees alone. We are committed to ensuring that event organizers enjoy running eventsby givingthem a powerfuland secure solution that helps them reach new audiencesaround the world and increase their revenue.
We strive to be the go-to platform for organizers, artists, and speakers alike for all their ticketing and livestreaming needs.
The pandemic has forced people to look at viable alternative platforms to showcase their work. How has the graph been since before the pandemic to the start of it, and now?
Before the pandemic, artists and organizers mostly held in-person events to showcase their work and promoted their events through word-of-mouthappreciation of fans, articles in the press, and reviews by critics.
When the pandemic hit, artists gravitated to free online platforms such as YouTube and Instagram to stay in touch with their fans.During this period, we saw that artists with large fan followings were able to generatead based revenue. Junior artists were not as fortunate. However, some interesting trends emerged. People watched content beyond their usual choices, and artists gained new followers.These new followers spanned the globe.
Now, the situation is changing again as in-person events return. We have seen the best of what's possible in-person and what's possible online. And artists want to offer both. Artists are excited to be back on stage but also want to be available virtually to cater to the global audiences they have nurtured in the last two years. Of course, their goal is to ensure virtual shows are not gate crashed by all, jeopardizing in-person attendance.
From an artistic point of view, do you curate the content to be put up on Tikkl?And technically speaking, what are the criteria for mounting a video?
We believe every artist has a unique voice and there's an audience for their work. We want to let every artist, no matter how big or small, how well funded or not, have access to the same tools at the same price, to put up their unique and exquisite events. We do not curate content at this time; we make our platform available for all to use. While we proudly recognize reputed artists who have reached a high level of skill, enjoying and appreciating their contributions to the arts, we also take great joy in helping newer, young artists showcase theirtalent and get paying audiences to watch. That's investing in our future as a society that values art in our lives.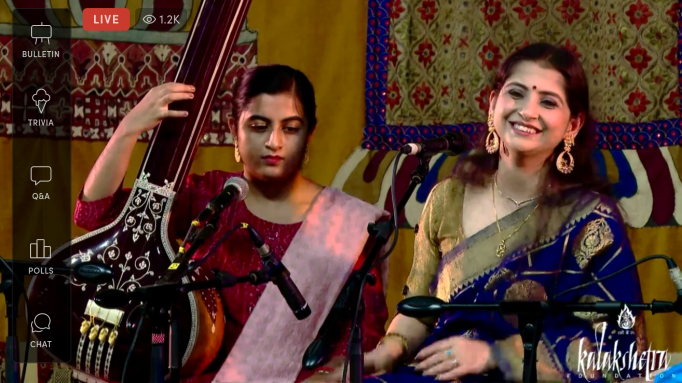 From a technical standpoint, anyone can create a stunning virtual event. If you can get a video recording of your performance, preferably in HD, even better in 4K Ultra HD, we can create a LIVE showfor your audience towatchtogether or an on demand show for your audience to watch by themselves at their own convenience. We can also stream LIVE from yourstage, if you have a dedicated videographer on site and a stable, high-speed internet connection.
The looming issue with online viewing of cultural programs has always been the potential risk of plagiarism. What technical checks does Tikklhave in place to counter this?
I am glad you asked this question. At Tikkl, we take the security of your content seriously. To begin, we vet every organizer and ensure that organizers are putting up new and original content they have the rights to. Next, access to virtual event content is gated through secure, single-stream tickets. Every viewer needs a ticket. Every ticket allows only one connection from one device. Moreover, all streams are encrypted and can be decrypted and played only on the Tikkl player. Finally, access can be geo-coded i.e. organizers have the option to choose which geographic regions a ticket can or cannot be used from.
What have you observed about the pricing trends of various productions online? Could you give us some insight on Tikkl's pricing framework?
It has been fascinating to observe the data on how organizers price their tickets and how audiences respond. Interestingly, we have discovered that higher priced tickets sell better than lower priced ones. Perhaps it is a reflection on how audiences perceive the value they will receive; lower priced events are easily compared to free content on ad-supported platforms such
as YouTube and Facebook. We have also noticed that in India, educational content fetches a higher price. For events outside India, the uniqueness of the content rules. In addition, when there is geographic pricing, we have seen that outside Indiatickets fetch 2-3 times as much as within India.
Tikkl prides ourselves on our transparent pricing framework. The information can be found at tikkl.com/pricing, and we have special reduced pricing specifically for India at tikkl.com/pricing-india.
Our platform is not ad-supported nor do we charge subscription fees to organizers or attendees.Even as we provide premium features such as assigned seating, inventory control, and mobile check-in for in-person events and seamless, 4K, interactive streaming for virtual events, wekeep it easy on organizers, such that they don't incur hefty up-front fees, by collecting Tikkl fees as a percentage of each ticket sold.
Does Tikkl also bring its own audiences apart from the ones the artistes bring for themselves?
Yes, we do. To start, we do automated SEO pushes to search engines like Google and Bing, with full event metadata, as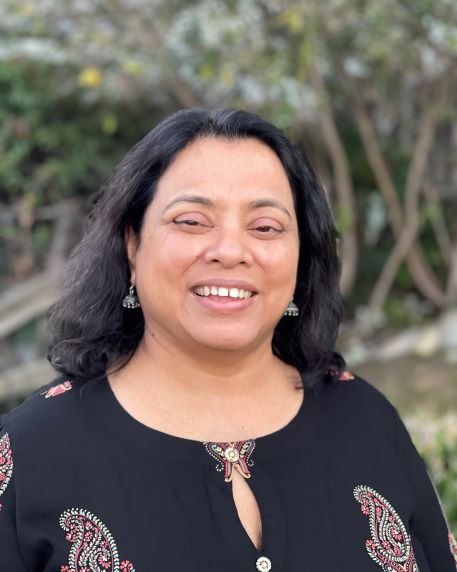 events are published on Tikkl. We also promote events to our eclectic event going audience around the globe, through featured event notifications, emails, and social media posts. In addition, we offer a marketing boost program for a fee.
We are also working on a couple of exciting new features to empower event organizers to partner with other organizers on Tikkl and cross promote their events, and for organizers to channel referrals through their event-goers.
Over and above the tickets, do the viewers have the liberty to donate any amount to the artiste through your website?
Absolutely! Our platform is versatile and we offer a few ways to seek donations.
On an event checkout page, an organizer can choose to ask for additional donations, and even add a suggested donation amount and a personalized message.
We also let organizers create standalone donation pages and send email invitations to their audience. For those who cannot attend the event yet wish to donate, organizers can direct them straight to the donation page from the main event page.
Lastly, in the Tikkllivestreaming player, we let organizers embed a clickable donation link that takes viewers to the dedicated giving page on Tikkl. Several event organizers have successfully used this feature to seek donations in the final minutes of their event.
Could the artiste be a part of technical ventures such as Tikkl, say as a curatorial team?
We plan to introduce an on-demand section on Tikkl soon and we will be setting up a curatorial team for that, so stay tuned! Following @tikklinc on Instagram or @tikkl on Tikkl (tikkl.com/tikkl) is the best way to be the first to hear announcements from us.
Where do you see this going in the future? Is the virtual stage here to stay?
I very much believe so. It is one of the better outcomes of the pandemic. We have come to realize the best of in-person and online.
The virtual stage allows us to attend events anywhere in the world and from a wide variety of genres. Our corporate events for MNCs obviously have a global audience. But, interestingly, we have seen non-Indian global audiences for Indian entertainment events too! Audiences have hailed from Italy, Spain, and Japan, and we have even fielded questions about English translationsfor regional Indian language songs.
People cannot attend events in person due to many reasons. Too far to travel, time pressure,transportation and seating concerns for the elderly, health conditions and disabilities, and so on. The virtual stage provides an answer to those barriers with the additional benefit of a front row view and high fidelity audio-visual experience.
I am a champion for in-person events with a virtual option. It truly is the best of both worlds.