Compositions of Oothukadu Venkata Kavi
-Pavan Rangachar
Vid. Krithika Srinivasan presented a concert for Ananya featuring the compositions of Oothukadu Venkata Kavi on July 9th.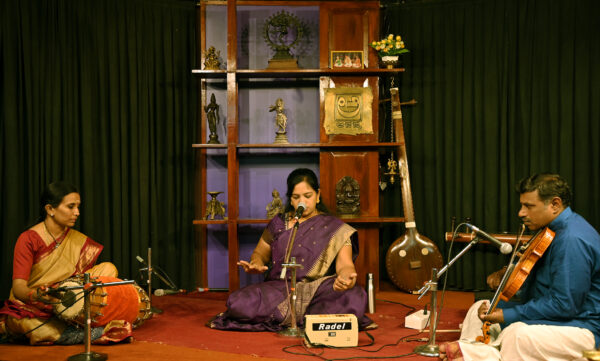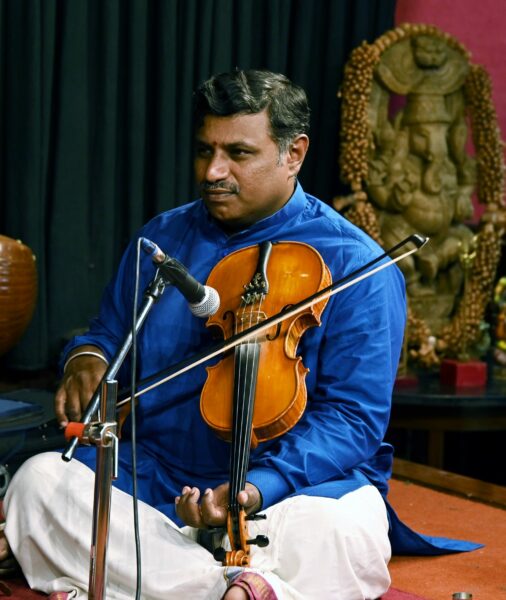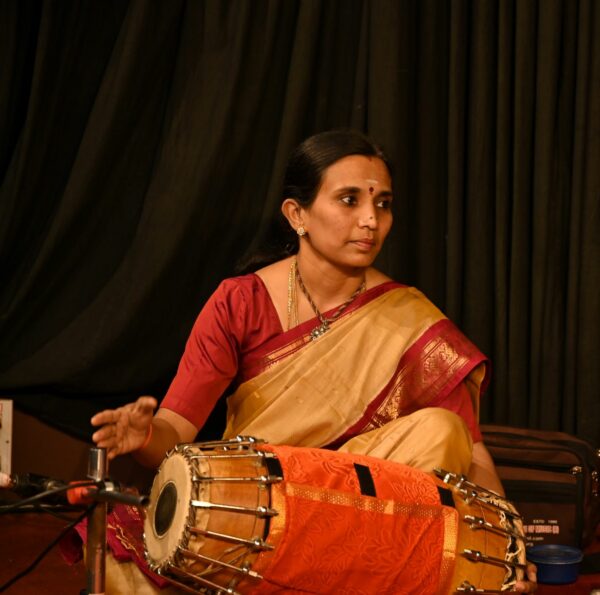 Beginning with the popular Eka danta vinayakam set to nATTa raga, khanDa tripuTa and guru padAra in Abhogi raga, rupaka tala , she presented the Kambodhi kriti mithilAdhipa with a good raga expanse and swara prastara. After a brisk sarasija bhava in Kalyani raga, tishra adi and pavana kumara in vasanta, Adi tala , she presented a raga thana pallavi in Shanmukhapriya dedicated to the exemplary composer as the main piece.
Vid. HV Raghuram on violin provided good accompaniment with a delectable Kambodhi and while Vid.Ranjani Venkatesh on the mridanga ably supported with a good Tani avartana. Krithika enhanced the concert experience by explaining the background and context of each of the songs that she presented. The concert concluded with a thillana in Suruti.
*******
Veena Parampara- 4th concert of the series
-Pavan Rangachar
As part of the Veena Parampara series, Vid. Kasi Visalakshi presented  the  fourth  concert for Ananya on July 10th.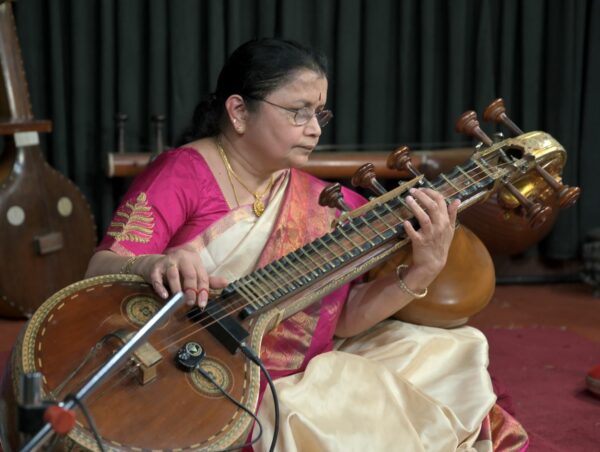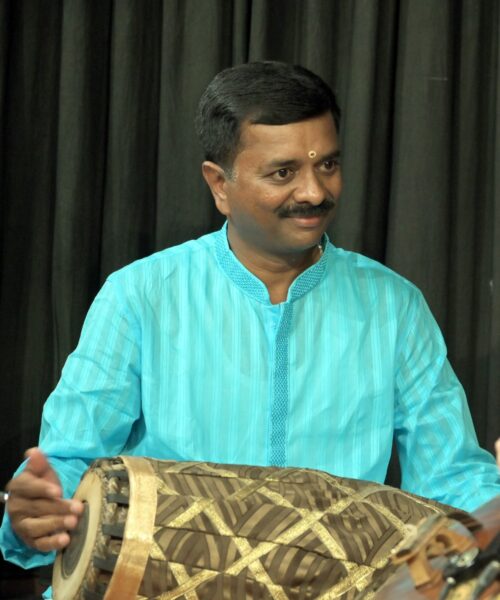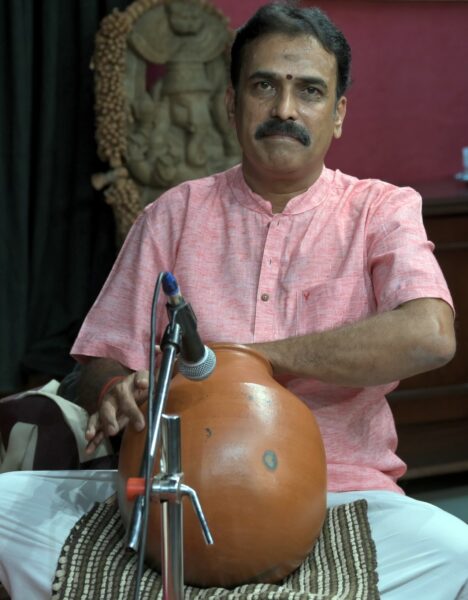 She began the concert with the a nATTa varna of Balamuralikrishna,  followed by gajanananayutam in vEgavahini-Adi , evarani in devAmrtavarshini-Adi,  shri shankara guruvaram in nAgaswarAvaLi – rUpaka, and anupama guNAmbudhi in aTANa-khaNDachApu. The sAvEri kriti was taken for elaboration with a chaste AlApana and swara prastara. The main piece was a rAga tAna pallavi in varALi set to Adi tala. The concert concluded with vishwEshwar darshan (Sindhubhairavi) , bhAvayAmi (yamuna kalyani) and kApi thillana of Veena Sheshanna.
Renuka Prasad on mridanga and NS Krishna Prasad on ghaTa provided able accompaniment and embellished the concert experience with a grand tani Avartana.
*****
"Down memory lane"
Vid Sathyanarayana Raju in conversation with Smt Jyoti Raghuram  at Ananya  Auditorium on 17-07-22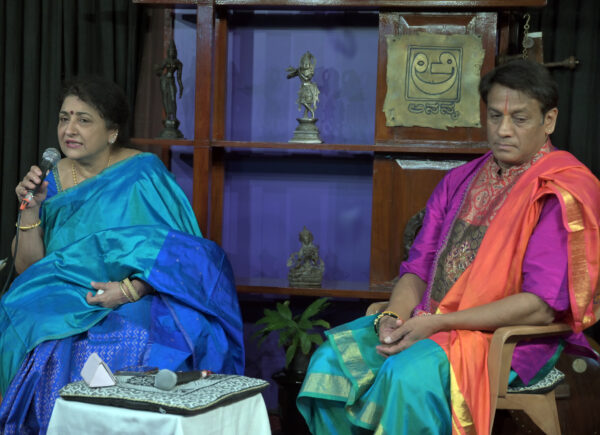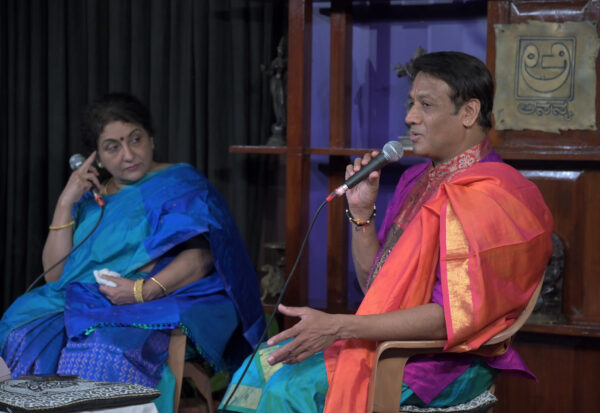 It was a lively, valuable interaction, with dancers, writers, musicians and an art loving gathering sincerely appreciating it as an inspirational session, with many a takeaway. The star of the show was of course dancer Satyanarayana Raju. After all, how many people would be lucky enough to hear about a Guru, who just some two decades ago, was the ruling queen of Bharatanatyam in Bangalore?
Guru Narmada created not just her dance institution, Shakuntala Nrityalaya, as a centre of Bharatanatyam in the Eighties, but was a caring teacher who nurtured her wards emotionally, turning her dance classes into a Gurukul, where learning was fun, and laughter an integral part of it. She was one of the most popular teachers as much for her affectionate and friendly ways, as she was for her nattuvangam and composition of jathis. These were the aspects of this wonderful teacher and person that one got a glimpse of at "Down Memory Lane", at Ananya Sabhangana this morning.
Satyanarayana Raju remained her loyal student all along, lovingly taking care of her like son till her end came in 2007. Guru Narmada embodied all that goes under the generic name of culture—her hospitality and warmth made her house a second home for her wards, dance fees was a non-issue, her encouragement to experiment in dance compositions sowed the seeds of early creativity in her dancers, and she was the best person to go back to with one's problems. Guru Narmada's wit and sense of humour kept her classes peppy, and her wards, happy. Would we be able to find someone like her now?
Satyanarayan Raju brought out all these endearing aspects of his teacher, which he has incorporated into his life and dance. This is the true "paramapara" that he is carrying forward.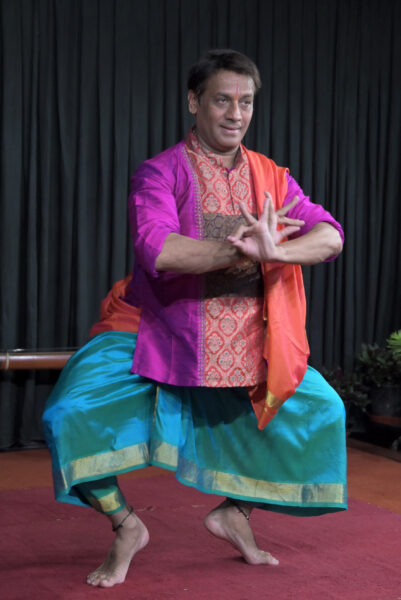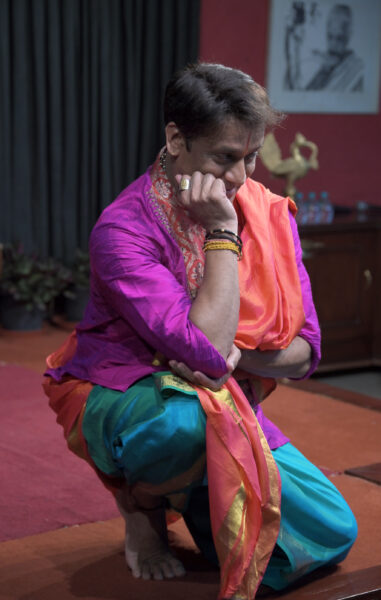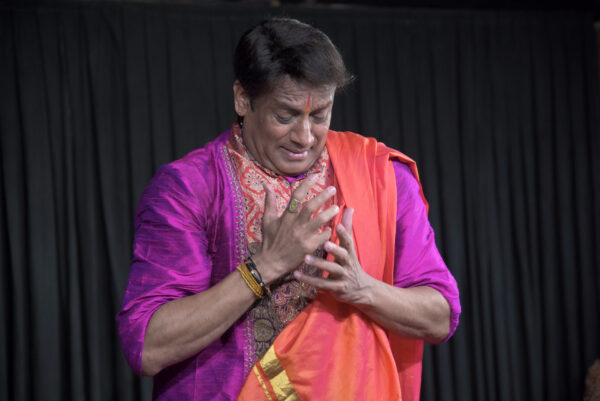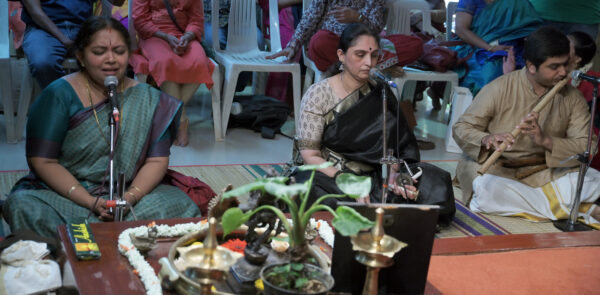 A brief dance recital including a demonstration of one of the famed jathis of Guru Narmada, brought the curtains down on a fruitful, memorable art activity. The gentle accompaniment of vocalist Vasudha Balakrishna and flautist Karthik Sathavalli, along with Soundarya Srivatsa on the cymbals, made the days of Shakuntala Nrityalaya come alive once again.
The programme was organized by Ananya, in association with the Dept. of Kannada and Culture. -JR
********