A Carnatic Flute Recital
Ananya presented a Carnatic Flute Recital by Vid Amith Nadig – Flute on 25-3-2023, Saturday, 6.00pm at Ananya Auditorium, Malleshwaram. He was accompanied by  Vid. Sachin Prakash on Mridanga and Vid. Somashekar Jois on Konnakol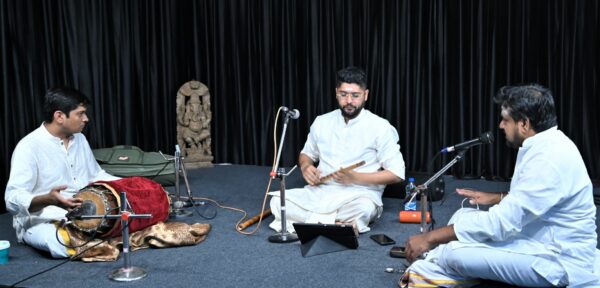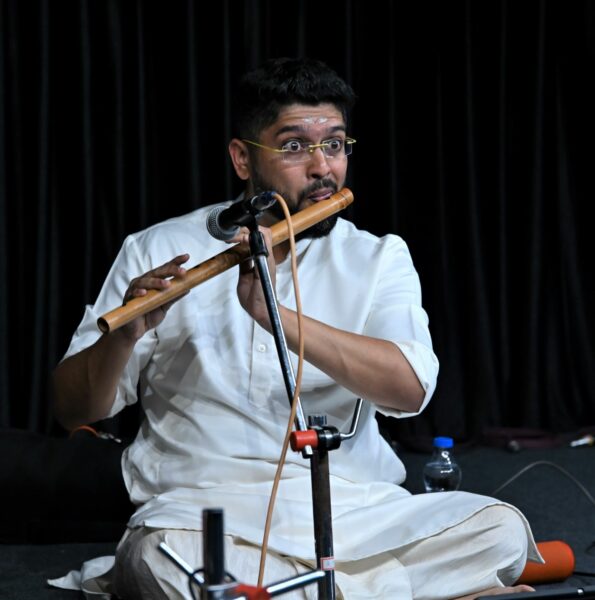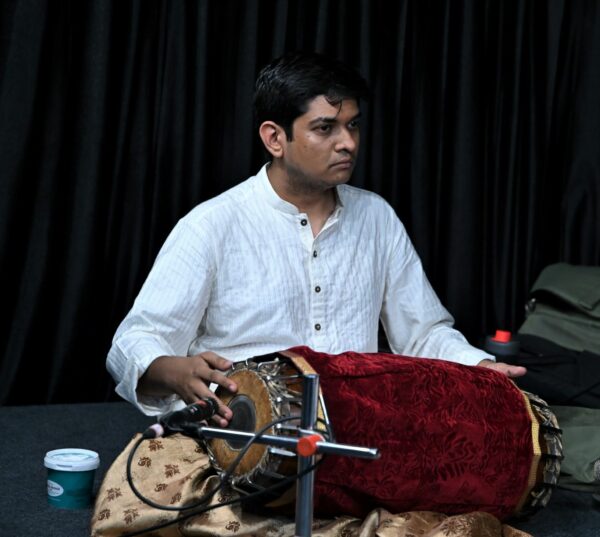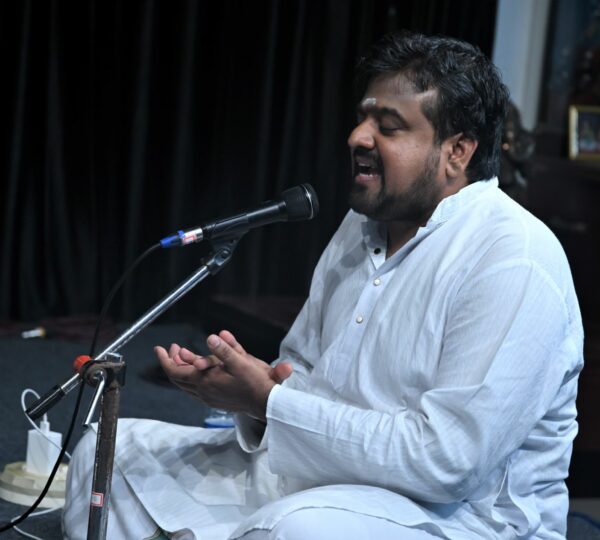 *******
Passionate performances at Ananya Nruthyollasa – 78
– Kavya Kasinathan
Ananya Nruthyollasa 78, held on 26-3-2023 at Sevasadan, Malleshwaram, featured captivating performances by three dedicated artists who enthralled the audiences with their masterful presentations.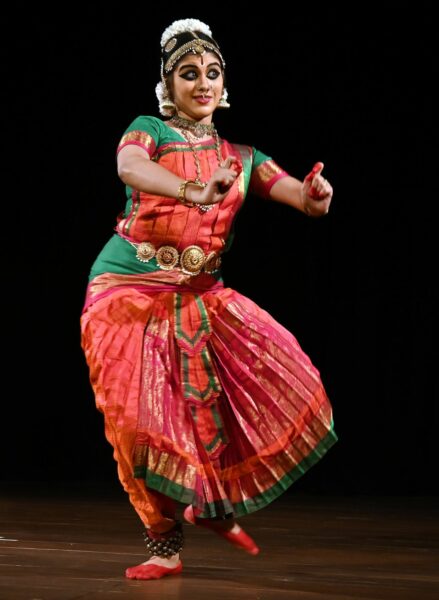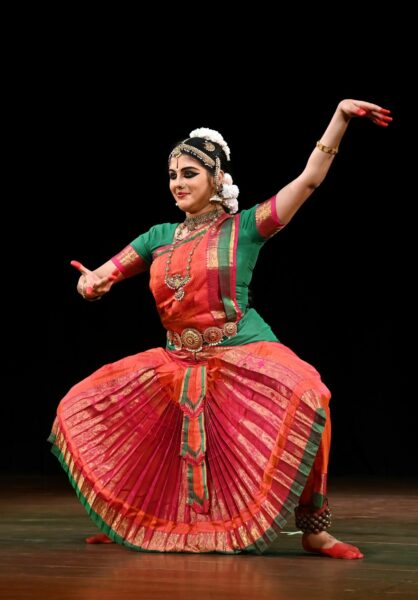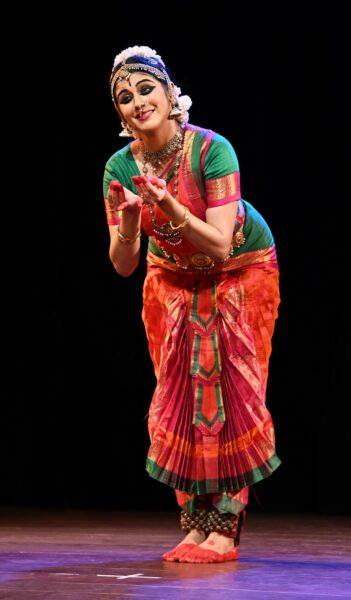 The program began with a proficient performance by Smrithi Sudhakar disciple of Guru Anitha Guha. She mesmerized the rasikas with her neat presentation. Her precision in execution of the crisp rhythmic jathis and the suggestive Abhinaya in her performance of the Ganesha Pancharatnam provided a befitting start to the evening's program. She then presented a playful Kavadi Chindu depicting a Nayika teasing Muruga. The audience were also treated to an outburst of devotional fervour during her performance of the ever popular "Krishna Nee Begane Baro". Communicating subtle expressions through her eyes, she depicted the sequence of Krishna showing the entire universe in his little mouth to Yashoda. Her magnificent portrayal of Udupi Krishna turning around to give darshan to his ardent devotee coupled with the similies and metaphors incorporated in the composition added to the bliss of devotion that the rasikas experienced. She concluded her performance with a traditional Thillana.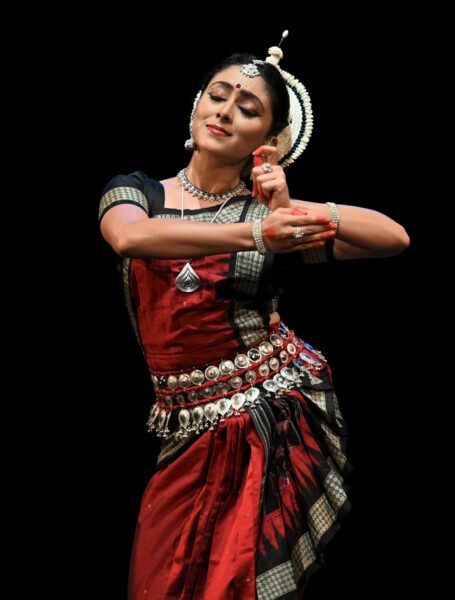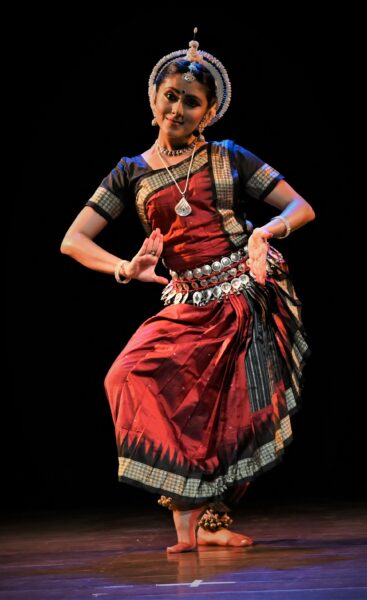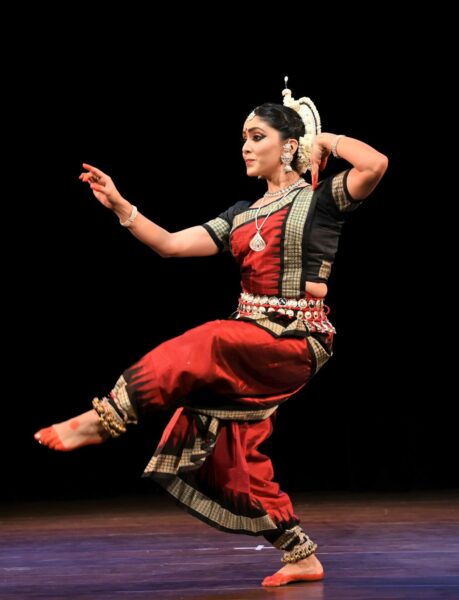 This was followed by a graceful and vivacious Odissi performance by Anushree Padmanabha. A dancer training at Sanjali under the guidance of Guru Sharmila Mukherjee, she presented four choreographic works of Guru Kelucharan Mohapatra. She began her presentation with a devotional composition invoking the presence of Goddess Saraswati through "Manikya Veena" hailing the tantric form of the Goddess. She then presented a rhythmic and melodious Pallavi in Raga Mukhari. Moving in tandem with the swara patterns, she brought out the ecstasy of pure dance steps in the Pallavi. Presenting the Shiva Tandava Stotram, she described the magnificence of Lord Shiva through her sculpturesque postures and movements. She concluded her presentation on a devotional note with a Moksha. She enthralled the audience with her attractive  Bhangis and expressive eye movements.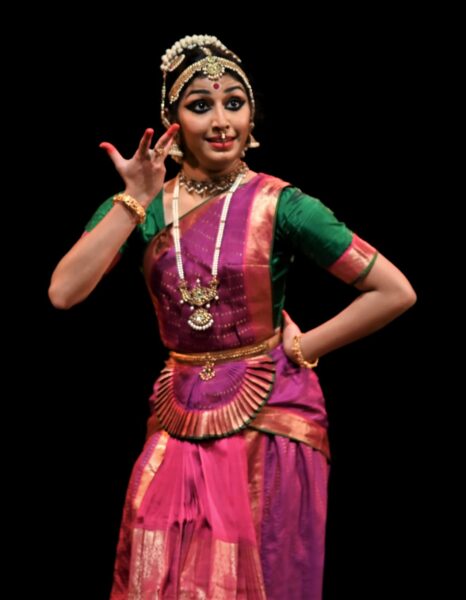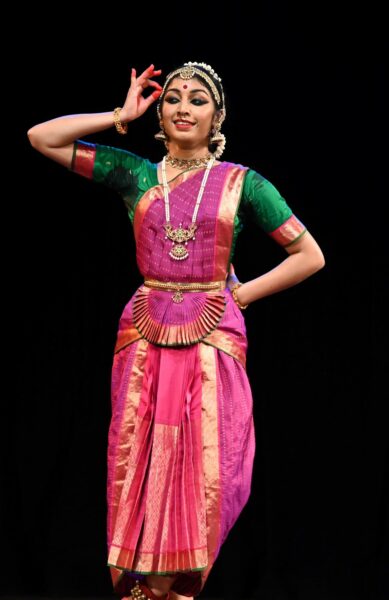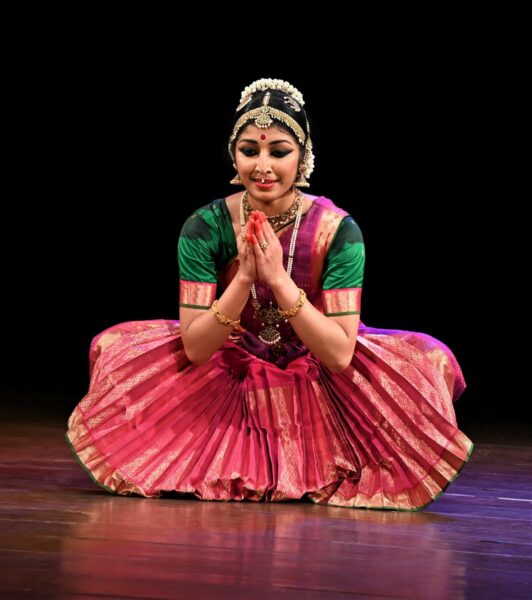 The concluding performance of the evening was a Varnam presented by Apeksha Kamath, a disciple of Acharya Indira Kadambi. Bringing to life a Dandayudha Pani Pillai Varnam in raga Thodi set to Adi Thala, she depicted a lovelorn Nayika who tells her friend about her desire to have a glimpse of Lord Shiva's magnanimous form. She described her innate desire to enjoy the divine glimpse of the dancing Lord of Chidambaram whose form does not have a beginning or an end. Her description of the Ardhanaareeshwara form of her Lord highlighted the choreographic brilliance of Acharya Indira Kadambi. The second half of the Varnam depicted a more confident Nayika who asserts her love and requests her friend to go as a messenger to get Lord. The masterful jathis of Guru Narmada brimmed with vibrancy, rhythmic calculations and unique Kaarvais and sent across thrills of excitement to the audience every single time.
The evening as always provided varied joyful and magical experiences to the ever eager rasikas at Seva Sadan.
******