'Marma'  by Chandana Bala Kalyan
On November 5th 2022, at Ananya Sabhangana, Chandana Bala Kalyan presented Marma which is a Confluence of devotional spiritual and philosophical poetry presented in classical, light classical and folk traditions of the subcontinent. She covered a wide range of poets such as  Purandara Dasa, Soyra Bai, Jayadeva, Sadashiva Brahmendra, Amir khusro, Tukaram, Ghulam Fareed and so on. Apart from these she also presented a Varnam in Shyam Kalyan and Bole Bhagwan a Nirguni Folk song, both written by her.
The theme of the concert was also to cover a wide range of musical genres such as Devaranama, Abhang, Bhajan, Baul folk, Ramleela, and so on which were presented very aesthetically and transported the audiences to various regions, erasing boundaries aand creating a fulfilling experience. Her exploration of the "Whole tone" scale ( Raga Gopriya)  in Nee maaye yolago left the audience spell bound. The explanation before every composition and the  manner in which she weaved the story and Song was so natural and effortless.
Sri Ravindra Katoti on Harmonium traversed through the multi genres with ease,  Sri GurumurthyVaidya on Tabla was astounding  and Sri Prithvi on percs provided creative embellishments to the performance. The concert in all was "creative excellence" and to present multi genres on the same platform with Harmonium and the tabla requires sheer courage and a willingness to experiment and explore!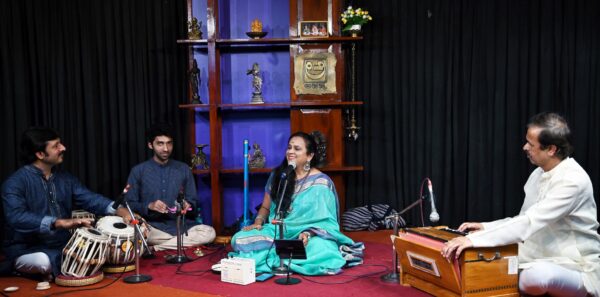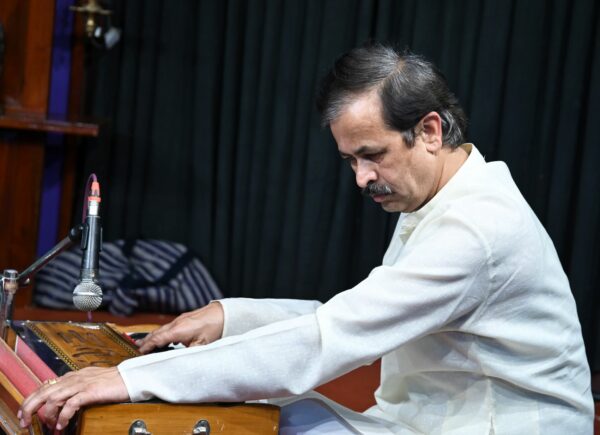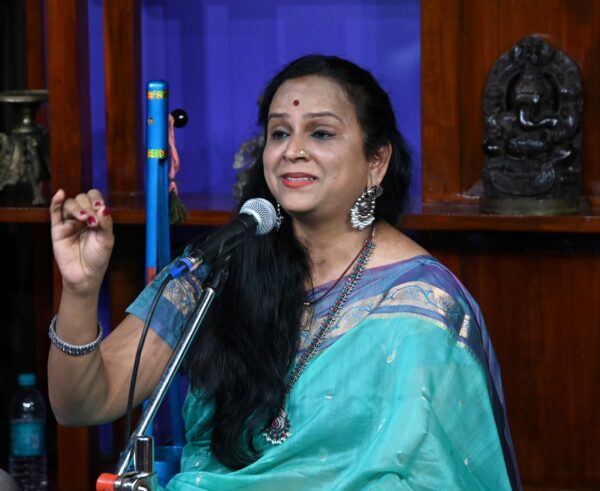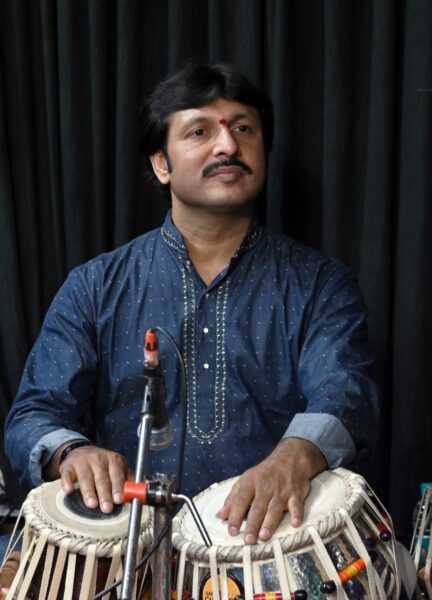 *******
Ananya Samarpana 2022
– Shashank Kiron Nair and Kavya Kasinathan
Sixth edition of 'Ananya Samarpana', a cross-border cultural festival of classical dance organized by Ananya, Bangalore  in collaboration with Shruthilaya School of Dance, Singapore was held on November 18th, 19th and 20th2022 at Seva Sadan Auditorium, Malleshwaram. The festival aimed to provide a platform for both established artists as well as promising, upcoming dancers to showcase their art.
The first segment was a Bharatanatyam presentation by the Mudrika ensemble on the theme of the 'Panchabhoothas'. Ingeniously choreographed by Guru Minal Prabhu, the recital began with a vibrant opening piece that flowed into the main portion that elucidated the five elements of nature: Earth, Fire, Wind, Water and Space; embodied by Lord Shiva. The choreography employed allusive Nrittha, interesting positioning and picturesque formations, which, combined with the riveting energy of the Mudrika ensemble dancers, was a joy to watch. They concluded with an evocative shloka on Lord Shiva.  The second segment of the evenings program was a solo Bharatanatyam recital by Varun Shivakumar, disciple of Smt. Gayatri Sriram at Shruthilaya School of dance, Singapore. Varun began his recital with a popular Oothukadu Venkatasubbiyar krithi ''Ananda Narthana Ganapathim''.This was followed by 'Skanda Kavithuvam' written by Vid. G. Gurumurthy and composed by Vid. Balasubramanya Sharma.The final piece was 'Sarvam Lalitharpanam' an ode to Sri Matha Lalitha Tripura Sundari borrowing verses from Sri Adi Shankaracharya's Soundarya Lahari , the Lalitha Bhujangam and Lalithopakhyanam interspersed with short jathi sequences. Varun's performance was marked by neat Anga-shuddhi. All three pieces were choreographic works of Smt. Gayatri Sriram. The final segment was a captivating Odissi performance by Vid. Sarita Mishra, opening with the powerful Shiva Thandava Stotram. Sculpturus poses and poised movements characterised Vid. Sarita's rendition. She then presented an Odiya Abhinaya piece ''Bala Bhathu" adopted from ''Bala Pao'' by Dr. Mayadharan Mansingh. This soul stirring piece was choreographed by Guru Padmashree Aruna Mohanty. The concluding piece was a Durga Stuti. A nrittha sequence depicting the weapons Godess Durga wields in her ten hands followed by her slaying Mahishasura was a visual treat. During a short felicitation ceremony, Guest of honour Dr. Ashish Mohan Khokhar spoke about how art travels and reminded the audiences of how fortunate we are to be a part of this rich cultural heritage.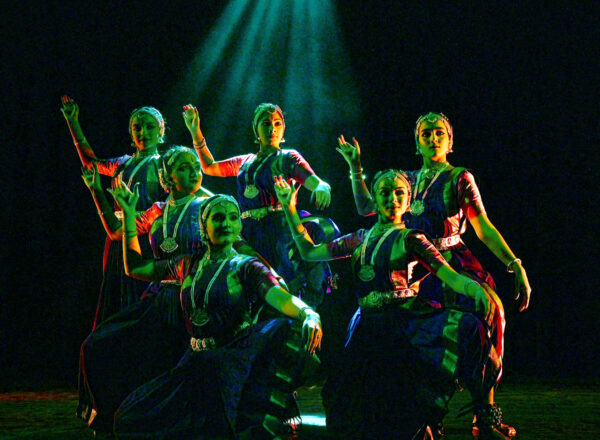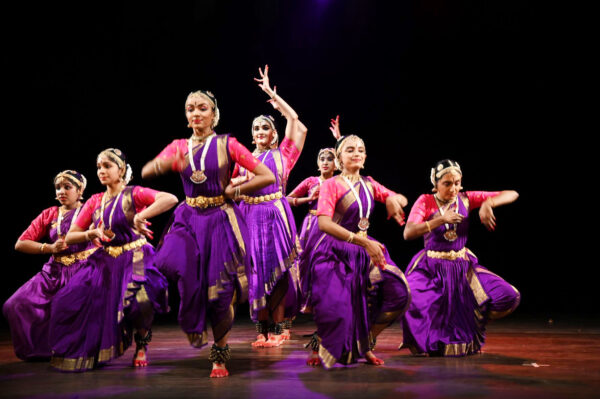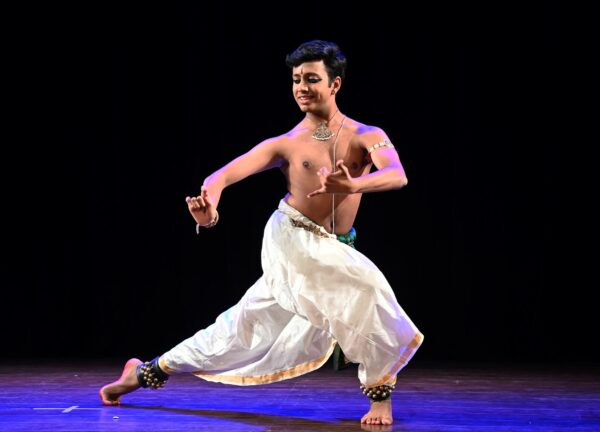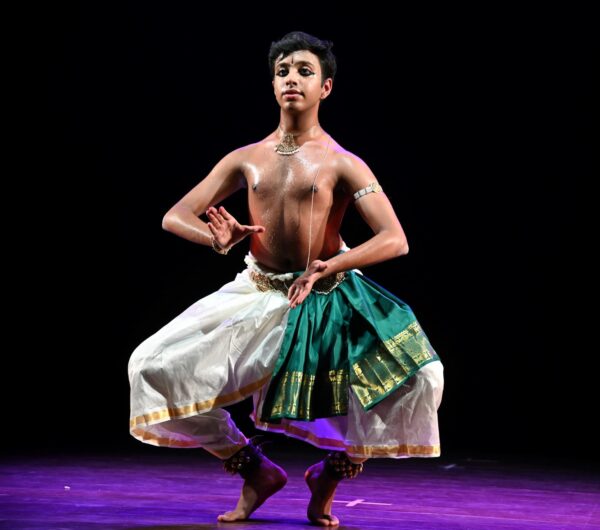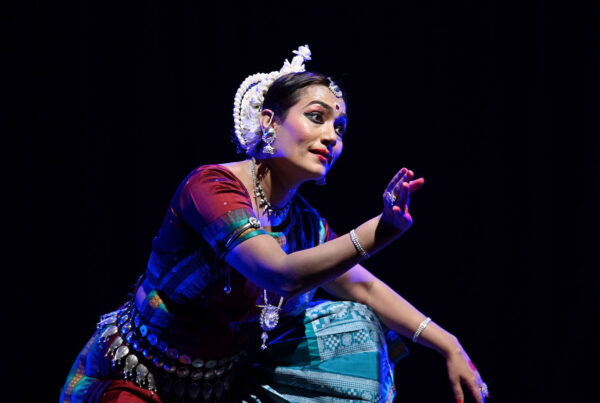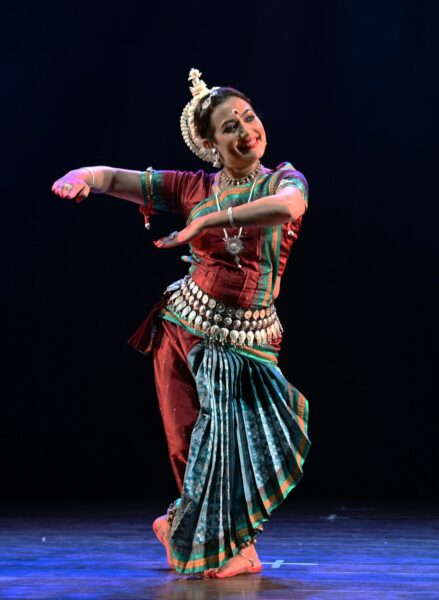 On day two, the 19th of November, the program started with a Bharatanatyam presentation by Kum. Priyanjali Rao, a disciple of Guru Revathi Srinivas Raghavan. Her recital recounted the many 'Leelas' of little Krishna. The first piece was a composition of Dr. Balamurali Krishna: "Govindan Kuzhalosai". Next, she presented "Chikavane Ivanu", a popular Purandara Dasa keerthana depicting a Nayika complaining about naughty Krishna. Priyanjali concluded with the vibrant Brindavana Saranga thillana composed by Dr. Balamurali Krishna with rhythmic inputs from Sri. Satish Krishnamurthy.  The second segment for the evening was a Kathakali presentation by Sri Prabal Gupta. Emerging from behind the 'thirashila' decked in striking kathakali 'Aaharya',  Sri. Prabal Gupta began with 'Purapadu' a pure dance piece that is one of the rites which prelude a Kathakali play. The audience was treated to a variety of graceful and rhythmic Kathakali movements that were seamlessly strung together. He then presented an episode from the Mahabharata, a dialogue between Arjuna and Urvashi, a one man kathakali play that took onlookers through an array of emotions, finally ending with the famous curse of Urvashi. The Kathakali presentation was followed by a sprightly Bharatanatyam recital by Kum. Sai Brinda, a disciple of Acharya Indira Kadambi.  She opened with a Kavithuvam in praise of Lord Muruga set to Raga Gowlai, Adi thalam.  She then presented a rare Kannada Varnam "Swamiya Karethare" composed by Dr. Geetha Seetharam in raga Amruthavarshini. Kum. Sai Brinda concluded her recital with a Purandara Dasa devaranama "Kadagola tharenna chinnave" in raga Yamuna KaUrvashi. The final segment for the evening was an enthralling Bharatanatyam recital by Smt. Sruthi Gopal.  She presented the Magnum Opus of Sri Shyama Shastri, the Bhairavi Swarajathi in praise of the Goddess of Kanchi, Devi Kamakshi. She concluded with a heart-wrenching Malayalam poem penned by Smt. Sugathakumari, "Krishna, nee enne ariyilla" depicting the touching story of a Gopika in love with Krishna. This brought the evening to a close on an elevated Urvashi.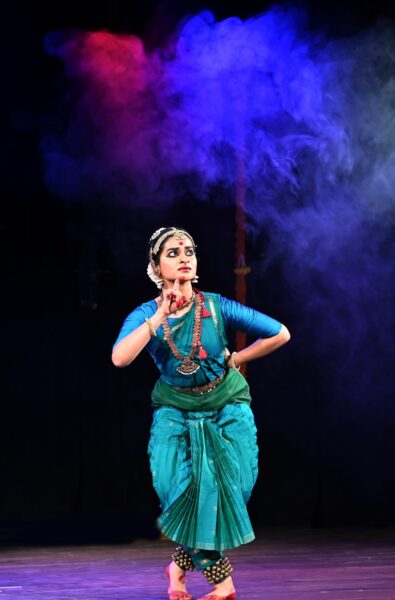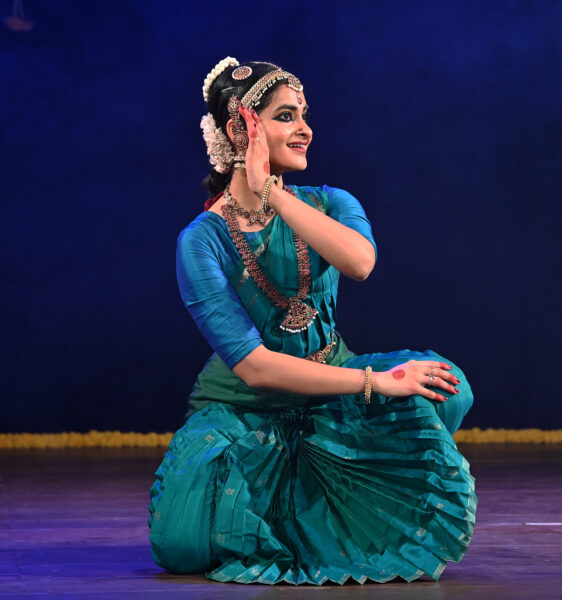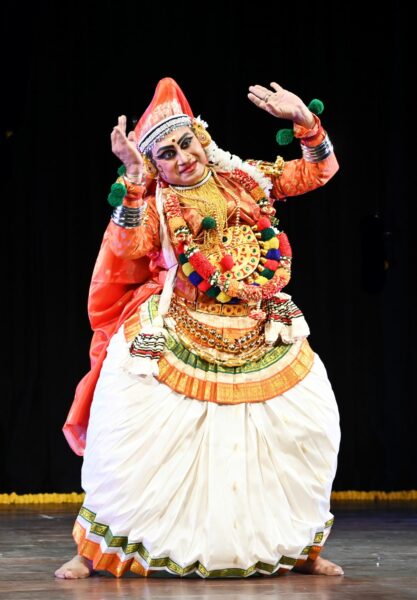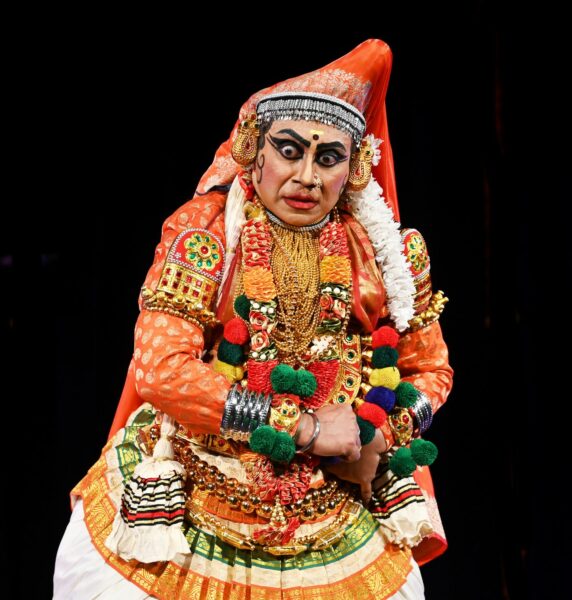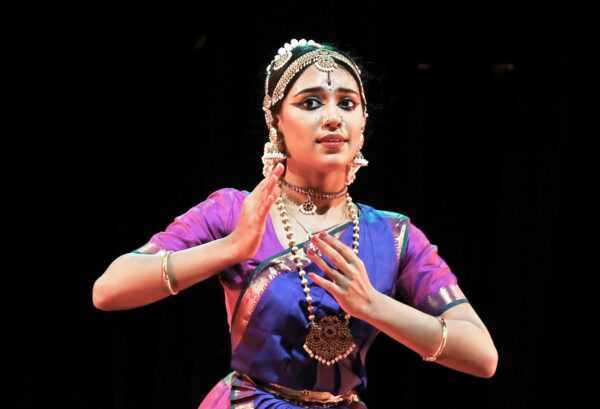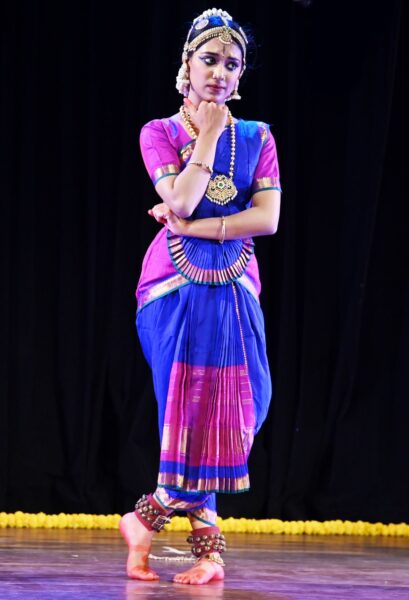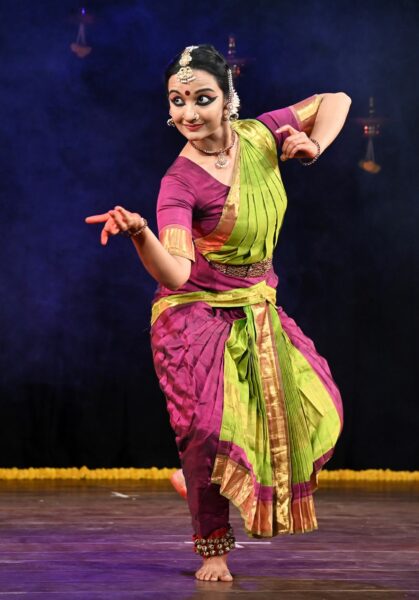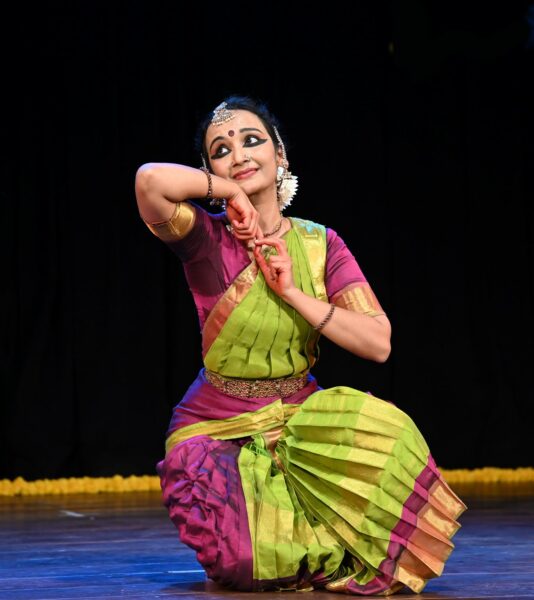 The culminating day of the Ananya Samarpana festival, 20th November 2022, witnessed two sessions presenting a variety of performances. The afternoon session began with a Bharatanatyam recital by Kum. Ananya Avanthsa, a disciple of Smt. Gayathri Sriram and Guru Smt. Minal Prabhu. The recital started with the famous krithi "Pahimam Sri Rajarajeshwari" in raga Janaranjini. This was followed by the well-known Tamil Padam "Netrandi Nerathile" composed by Sri Subbarama Iyer. Kum. Ananya concluded with a vibrant performance, a 'Kirthi' penned by Smt. Lalitha Shivakumar in praise of Lord Shiva: "Kapalini Kripanidhi".  The second segment for the afternoon was a resplendent Bharatanatyam performance by Kum. Shreema Upadhyaya. She opened with an Annapurna stuti consisting of verses from the Annapurna stotram written by Adi Guru Shankaracharya and masterfully choreographed by Guru Praveen Kumar.  She then presented the varnam "Sri Krishna Kamalanatho", the classic choreography of the Late Guru Narmada. Her performance had the packed house resounding with applause. Kum. Shreema concluded with a rare Padam set to Kamboji ragam and Mishra chapu thalam by Sri Subramanya Iyer, "Rathiri pozhudile".  The third segment was a soul-stirring presentation by Smt. Divya Ravi. The solo Bharatanatyam production  "Kanhopatra" delineated the little-known tale of the courtesan turned Varkari saint.  Through her Marathi 'Ovi' and 'Abhanga' poetry telling of her devotion to Vithoba, she implored him to release her from her miseries.  Music for the production was rendered by Sri Sharan Subrahmanian with inputs from the resource person, Pragnya Agasthi.  The evening session started with Bharatanatyam by Kum. Adithi Saralaya, a disciple of Guru Smt. Minal Prabhu. Kum. Adithi commenced with a power-packed rendition of "Thandava Ganapati" set to raga Nattai. She then presented A Telgu Padam depicting a 'Mugda Parakiya Nayika' composed in raga Sahana: "Mugudochi Pilache". She finished with the melodious Madhuvanthi thillana composed by Sri Lalgudi Jayaraman. Following this was a Bharatanatyam performance by Sri Shobit Ramesh. Beginning with the popular Krithi, "Sri Chamundeshwari" composed by Sri Mysore Vasudevacharya, he then beautifully emoted the Jayadeva Ashtapadi, "Sakhi hey". Sri. Shobit ended his recital with a 'Bandish' on Lord Shiva, interspersed with the Natesha Kavithuvam. The piece reached a crescendo leaving the audience exhilarated. The penultimate segment was yet another Bharatanatyam recital by Kum. Maithri Rao, a student of Smt. Rohini Ananth, Smt Anajana Bhushan, and Sri Badri Vidya Bhushan. She started the performance with an enthusiastic rendering of 'Gajavadana Karuna Sadana" and moved on to present the Tamil padam " Yaro Ivar Yaro" in raga Bhairavi. The final piece of her recital was the light-hearted Kadanakuthuhalam thillana. Ananya Samarpana 2022 concluded with a Kuchipudi performance by Smt. Prateeksha Kashi. She commenced her recital with a piece from Sri Narayana Theertha's 'Krishna Leela Tharangini': "Parama Karunayamaam". The tharangam was set in thalamalika making it a rhythmic escapade, pulling onlookers to the edge of their seats. Following this, Smt. Prateeksha Kashi brought to life, the story of Chitrangada, Queen of Manipur. The solo production choreographed by Smt. Vaijayanti Kashi to the sublime music by Smt. Chandana Bala Kalyan narrated the tragedy of Chitrangada's love. Smt. Prateeksha Kashi took the audience along on an emotional journey through her remarkable Abhinaya. The presentation was a befitting finale to the three-day, cross-border cultural festival of classical dance, Ananya Samarpana 2022.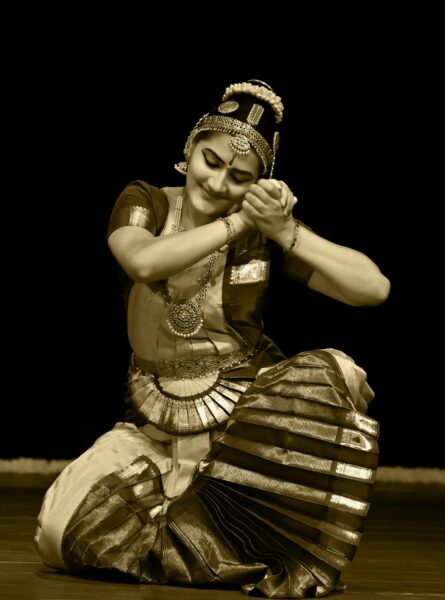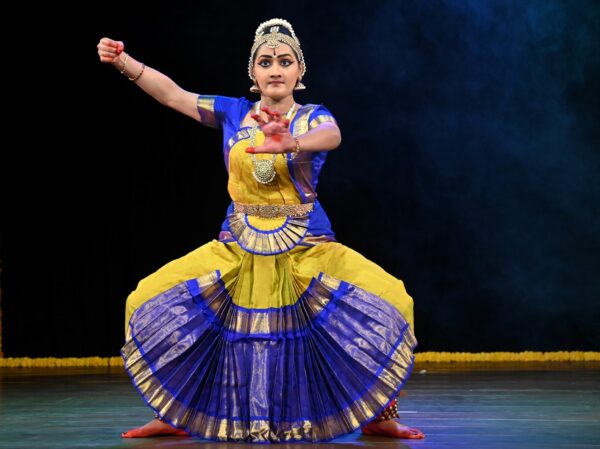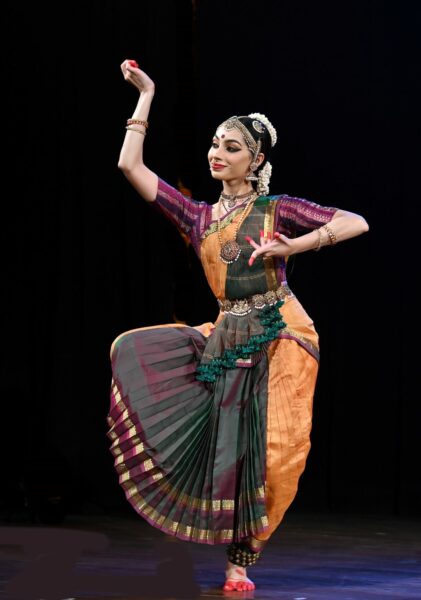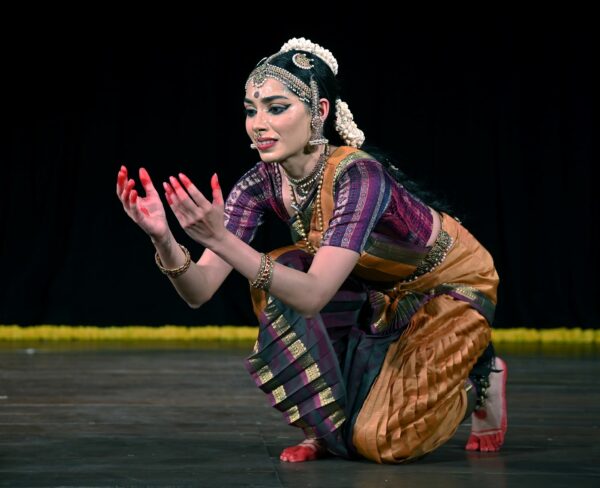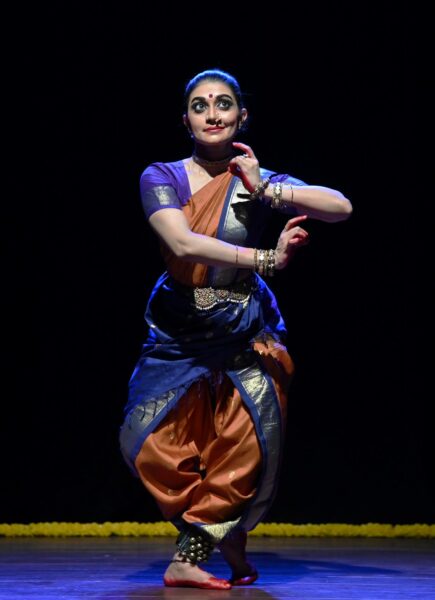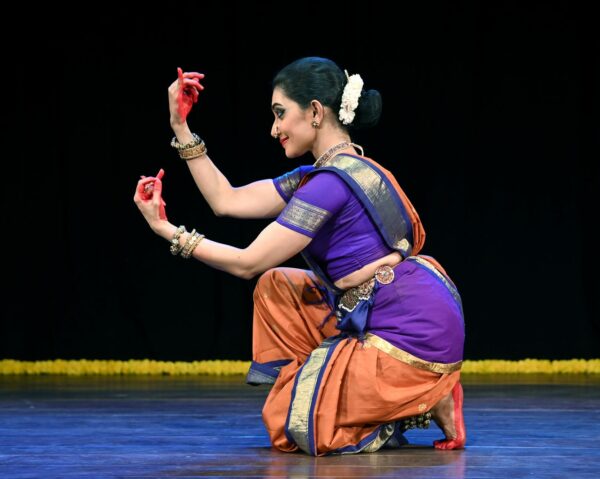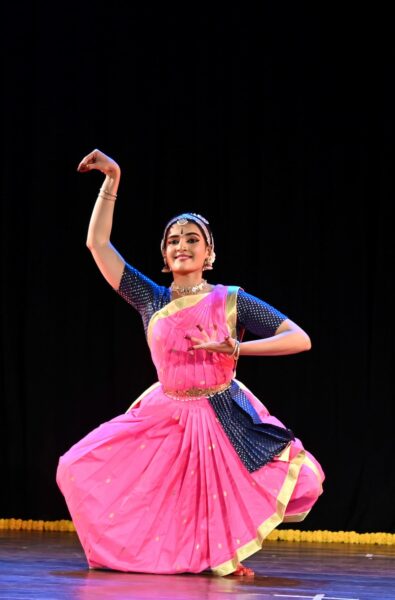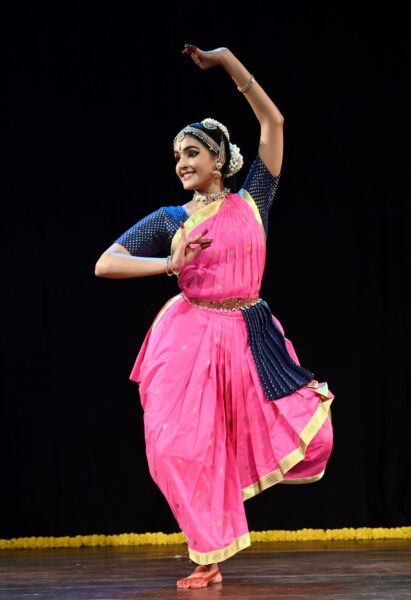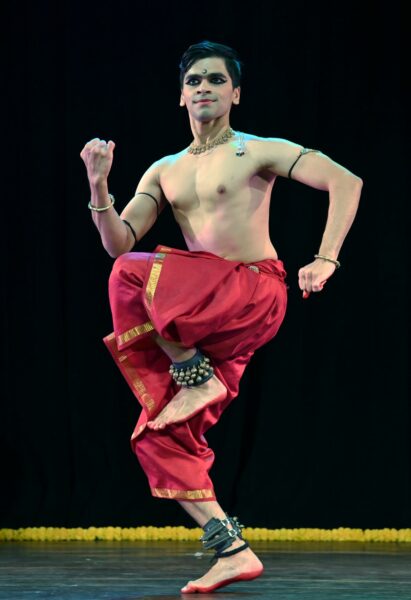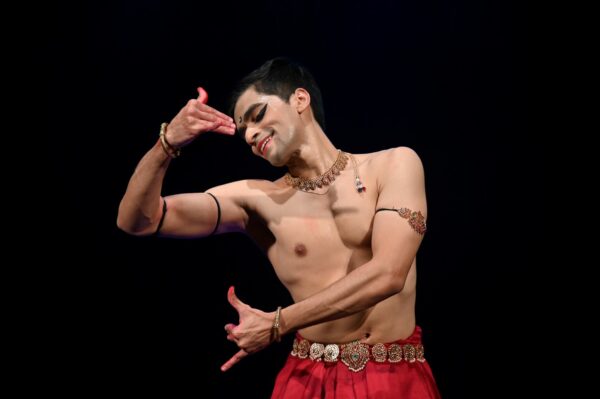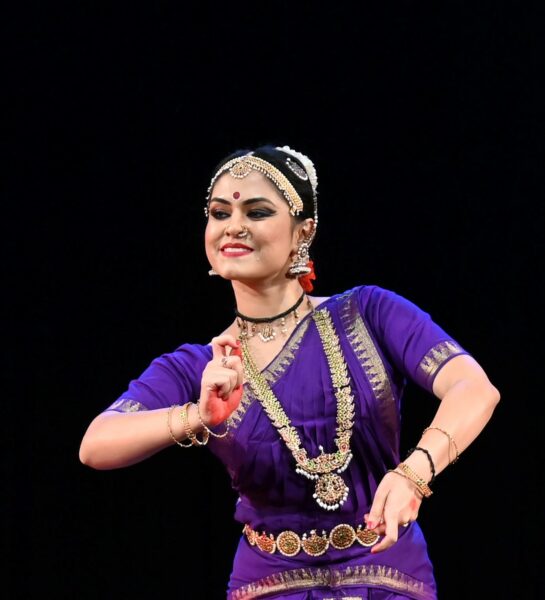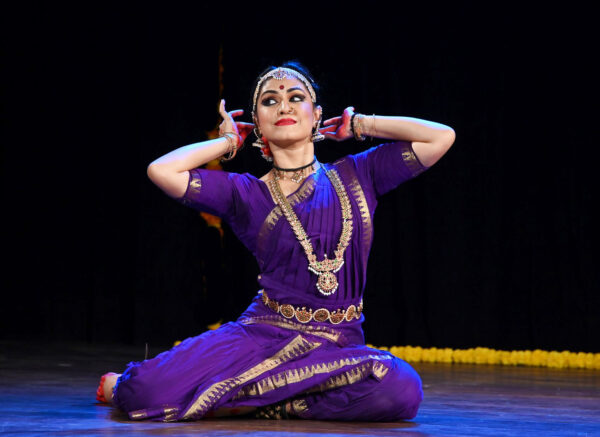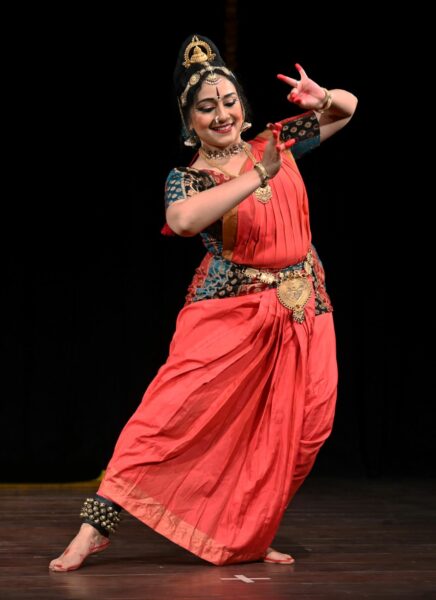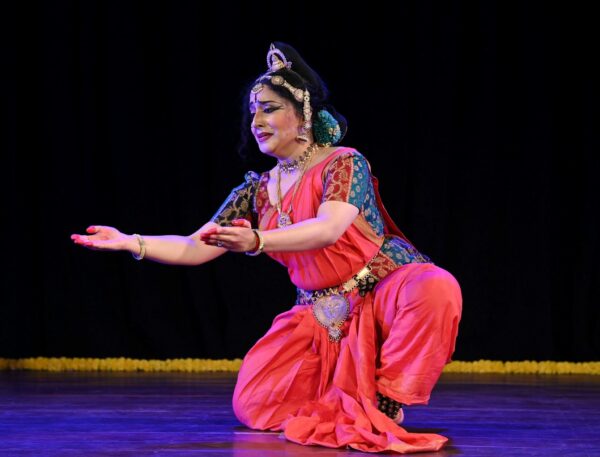 Photo Creditts: AARVAAR
********