Veena Recital by Vid. Manjula Surendra
-Pavan Rangachar
In the " Veena Parampara"  series of concerts, Ananya had organised the concert of Dr. Manjula Surendra on Oct 15, 2022. She was accompanied by Vid.Trichy Aravind on the mridanga and Vid.Raghunandan on the ghaTa. This was sixth concert in the series. Her choice of the theme as 'compositions on Lord Ganesha' for the concert was unique and well presented.
The concert began with the nATTakurinji varNa 'chalamEla' followed by 'shri mahaganapatiravatu mAm' in gowLa which was well rendered in durita kAla with a crisp set of swara patterns. The popular begaDa kriti 'vallabha nAyakasya' and mohana kalyani kriti 'siddhi vinayakam' were presented in good style with the former embellished with a suitable raga alapana. After a brief rendition of 'shri vighna rajam bhaje', Ottukkadu Venkata kavi's composition in gambhIra nATTa, Dr.Manjula played the main piece – Raga Tana Pallavi 'gaNapate gajamukha pAlaya' in nATTakurinji – which was introduced with a with a grand AlApana and thAna with rAgamalika in the ragas presented earlier. The pallavi was set to mishra chApu one akshara atIta eDuppu which presented an interesting experience to the audience. The nuances of one akshara eduppu was well highlighted by Trichy Aravind and Raghunandan along with a fitting tani Avartana. The concert came to a close with her own composition, a tillAna in rAga nirOshTa, followed by mangaLa. On the whole, it was an enjoyable music experience.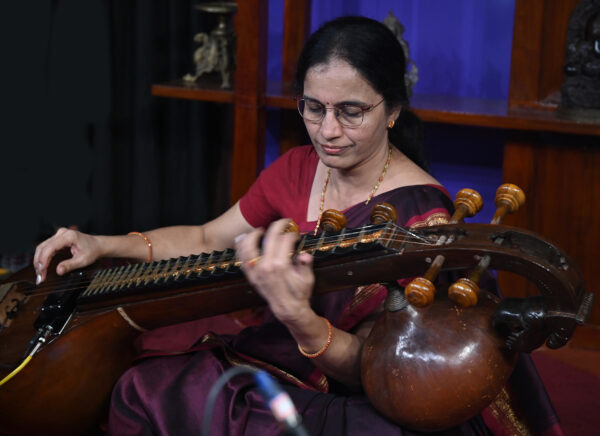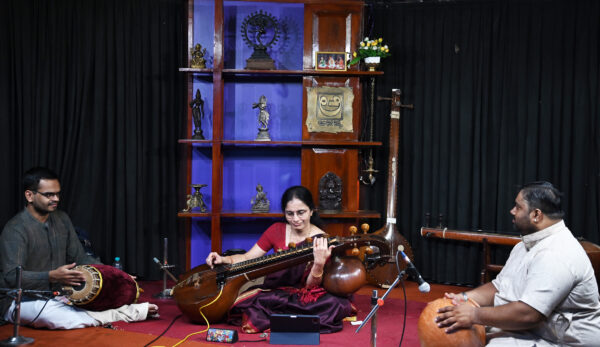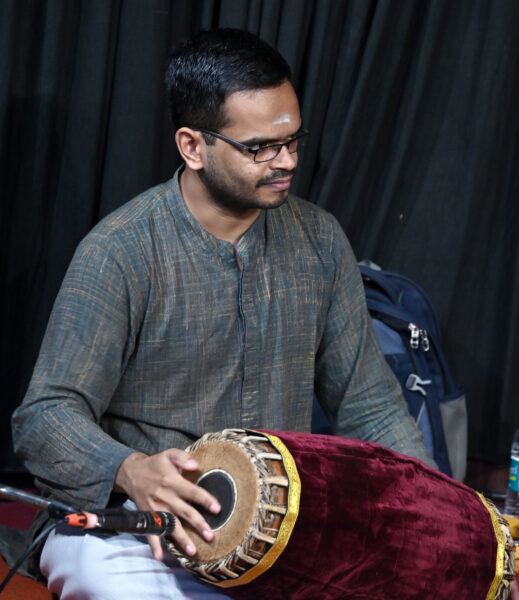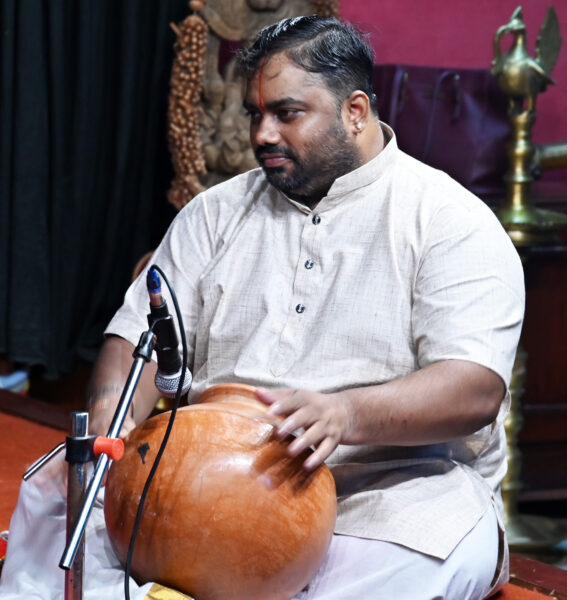 *******
Ananya Nruthyollasa 76
– Kavya Kasinathan
Ananya Nruthyollasa is a platform that showcases noteworthy performances by serious practitioners of classical artforms. The enthralling performances by three artists on October 30th, Sunday evening at Seva Sadan was no exception.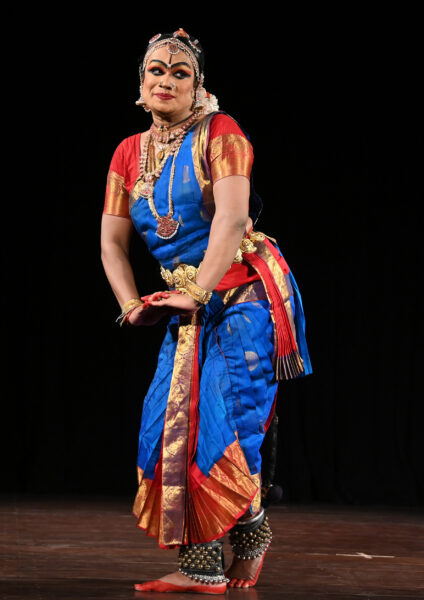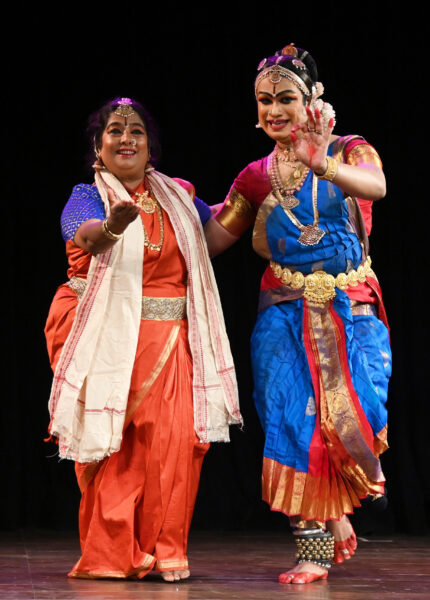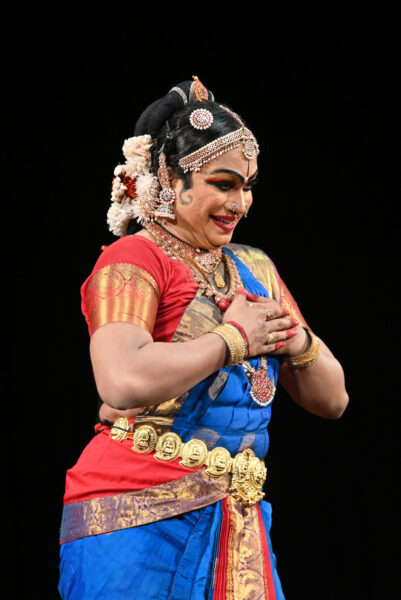 The evening began with a lively Kuchipudi performance by Vid. Sujay Shanbhag. He presented Bhamakalapam in Kannada, a choreographic work of Dr. Veena Murthy Vijay. He began the presentation with a description of the characteristics of Satyabhama. Rhythmic short jathis interspersed with the introduction and her proclamation of her love for Krishna added vibrancy to the presentation. From describing the features of her beloved Lord, to recollecting their joyous marriage, the time they spent together, the reason for their separation and finally her ploy of sending Madhavi to bring her Lord to her, Vid. Sujay painted Satyabhama's emotions of pride, love, sorrow and angst with nuanced detail. The Bhamakalapam was a visual treat with a befitting confluence of an expressive performance, apt Aharya and witty vachakam that was brought out in the conversations between Satyabhama and Madhavi, the character which was enacted by Guru Veena Murthy Vijay.
This was followed by a graceful and vivacious Odissi performance by Vid. Prithvi Nayak. A dancer learning at Nrityagram, she presented choreographic works of Vid. Bijayini Satpathy and Guru Kelucharan Mohapatra. She began her presentation with a devotional Mangalacharan invoking the presence of Lord Jagannatha and the majestic dancing form of the elephant headed Lord Ganesha. She then presented a rhythmic and melodious Pallavi in Raga Shankarabharana, a choreographic work of Guru Pankaj Charan Das that was reimagined by Guru Bijayini Satpathy. Moving in tandem with the swara patterns, going up for the Arohana patterns and sliding down for the avarohana patterns, she brought out the ecstasy of pure dance steps in the Pallavi. Presenting "Tolagi Gopa Danda", she described a Gopika chiding Krishna for his notorious acts and pranks with different Gopikas. She concluded her presentation on a devotional note with a Narayani Moksha which depicted the graceful yet majestic form of the Devi who is seated on the lion. She enthralled the audience with her attractive Bhangis, innocent smile, expressive and communicative eyes.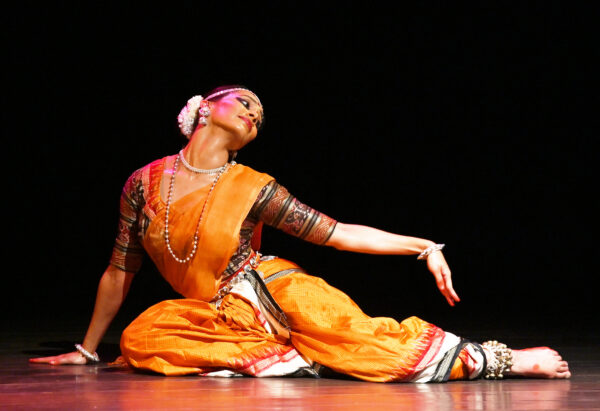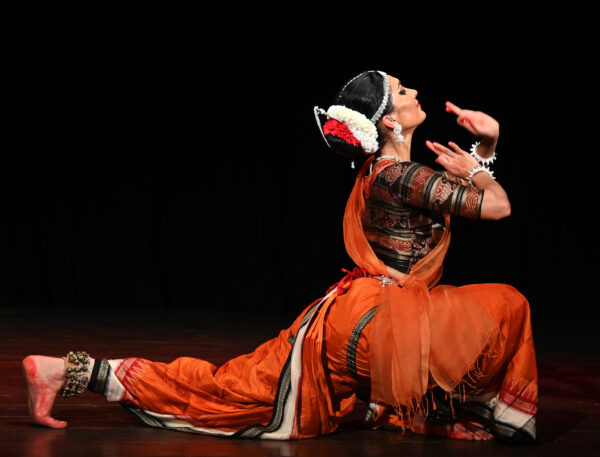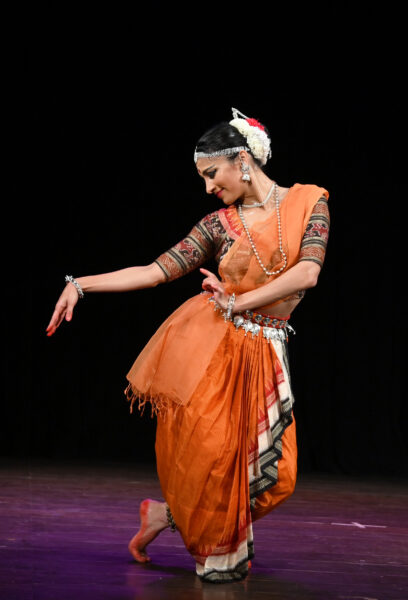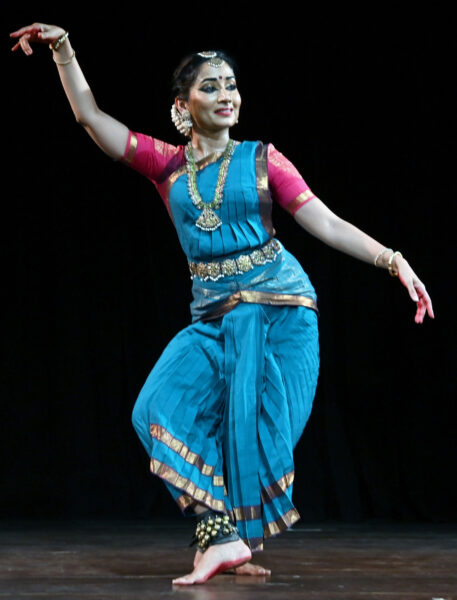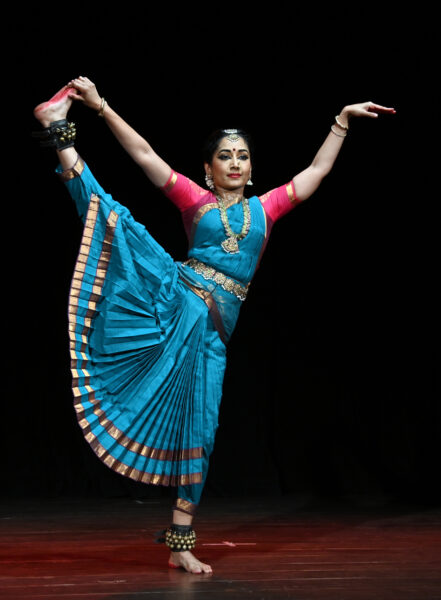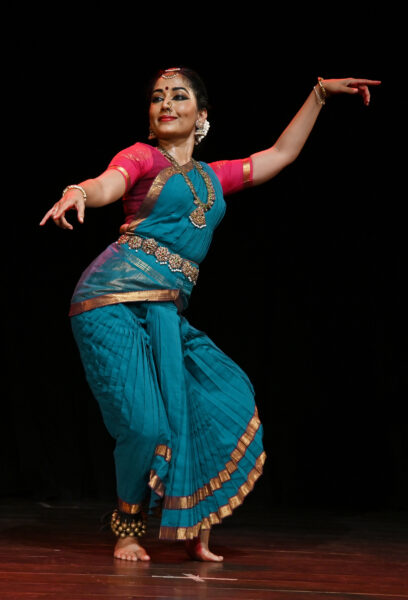 The evening's program concluded with a captivating presentation by the charismatic dancer, Vid. Sneha Devanandan. She presented three popular compositions with flawless ease and magnetic elegance. She began her performance with the popular Tulasi Das Bhajan "Sri Ramachandra Kripalu" in which she briefly depicted the sequence of Sita Kalyanam. This was followed by Maharaja Swathi Tirunal's composition – "Shankara Srigiri Naadha Prabho". Interlacing the vibrant choreography with beautiful Karanas, this piece showcased her agility and vigorous energy. She concluded her presentation with Sage Agastya's composition "Sri Chakra Raja Simhasaneshwari" praising the merciful Mother Goddess who removes all evil and protects her devotees. The composition began with a Kali Kavithuvam that described her ferocious form. Through the composition she highlighted the various rituals and ways in which devotees' worship and sing the praises of Goddess Devi. The piece culminated with a Mangalam surrendering to the omnipresent form of Goddess Devi. Her presentation was a blend of grace, vibrance and perfection.
Every performance was undoubtedly a visual treat!
******