A Captivating Carnatic Vocal Duet Recital
Vid Kanchana S  Shriranjani  & Vid Kanchana S Shruthiranjani (Kanchana Sisters) presented a Carnatic Vocal Duet Recital on 16-4-2023 at Ananya Sabhangana. They were supported by Vid Pradesh Achar on Violin,  Vid. A Radhesh on Mridanga and Kartik Mani on Ghata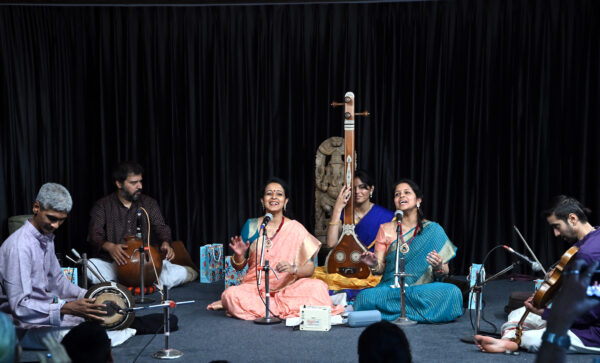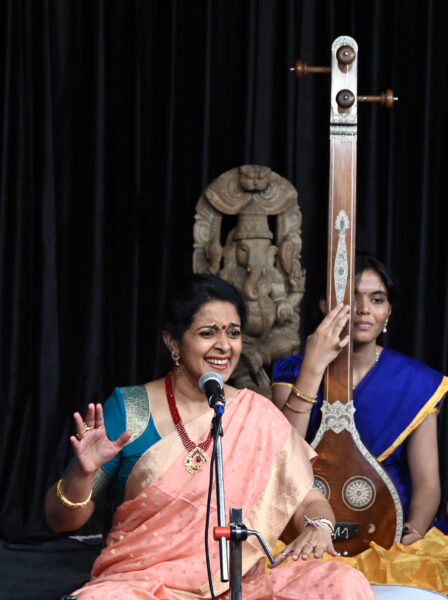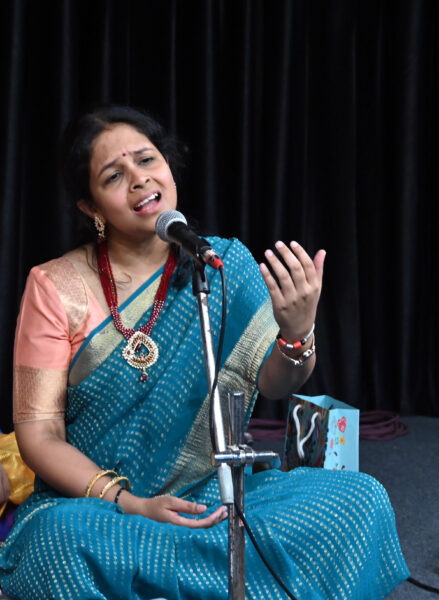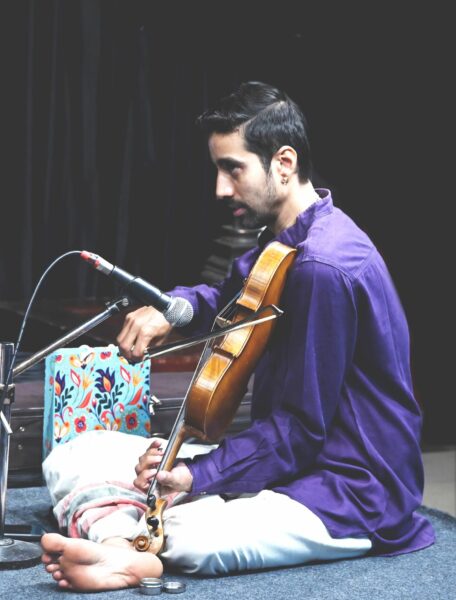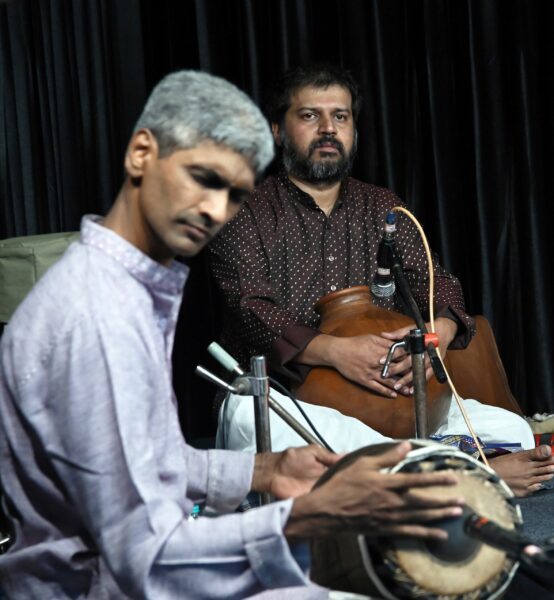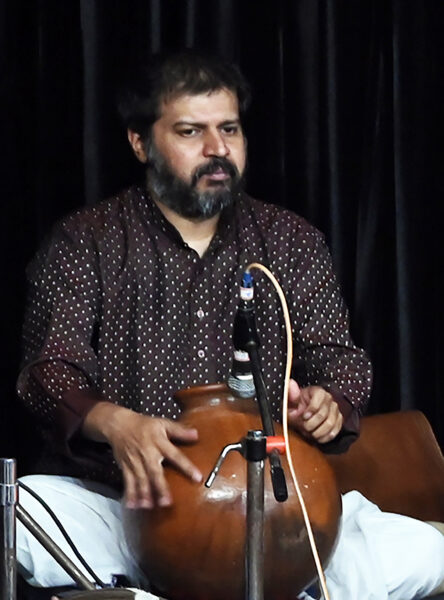 *******
Enthralling Vocal Recital
-Pavan Rangachar
Vid. Tirumale Srinivas performed for Ananya on April 29th. He was accompanied by Vid. Nalina Mohan on violin, Vid. R S R Srikanth on mridanga and Vid. Bhagyalakshmi M Krishna on morsing.
He began the concert with the kAnaDa aTTa tALa varNa 'neranammiti'. It was followed by 'sharanembe' (ranjani), shri mAtrubhUtam (kannaDa), upachAramu (bhairavi) and another devaranama in varALi – both of which were tuned by Vid.TIrumale Srinivas. He then presented an elaborate kAnaDa rAga AlApana followed by tAna and pallavi  – 'shri ramA ramaNi manOhara', with a ragamalika including vasanti,  abhogi, amritavarshini, hamsadhwani.  The tradition of presenting Varna in the same raga as RTP and ragamalika highlighting the jIva swaras was very well received. Vid. Nalina Mohan embellished the melodic aspects while Vid. R S R Srikanth and Vid. Bhagyalakshmi M Krishna provided able laya support with an engaging tani Avartana.  The concert came to a close with two devaranamas, thillana in amritavarshini and mangaLa which was set to tune by yesteryear vidwan A Subba Rao.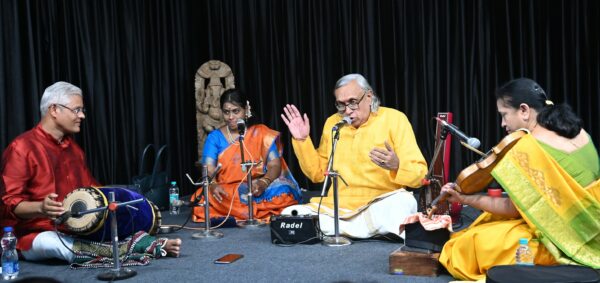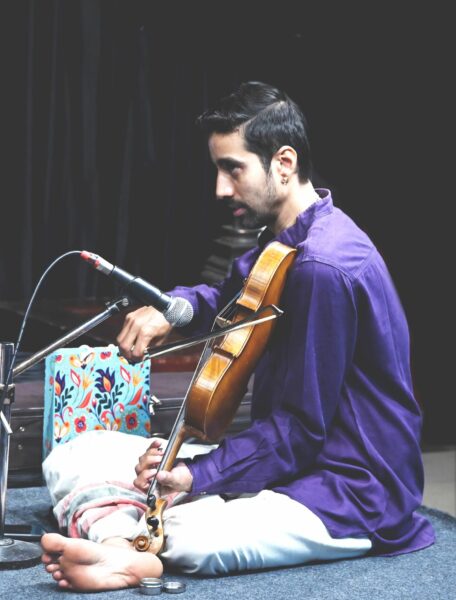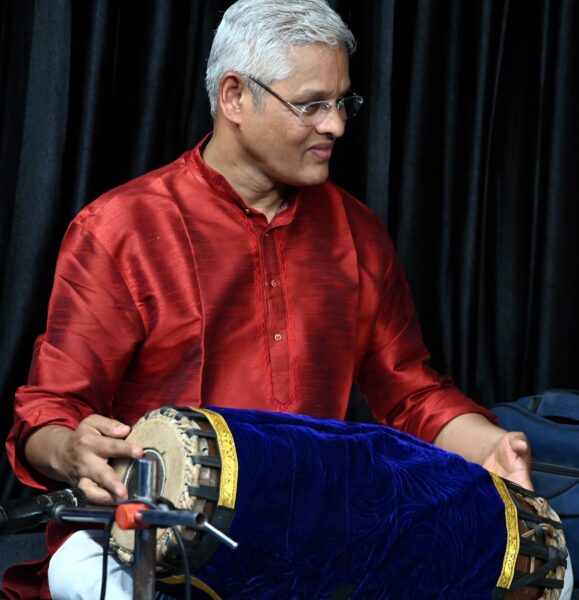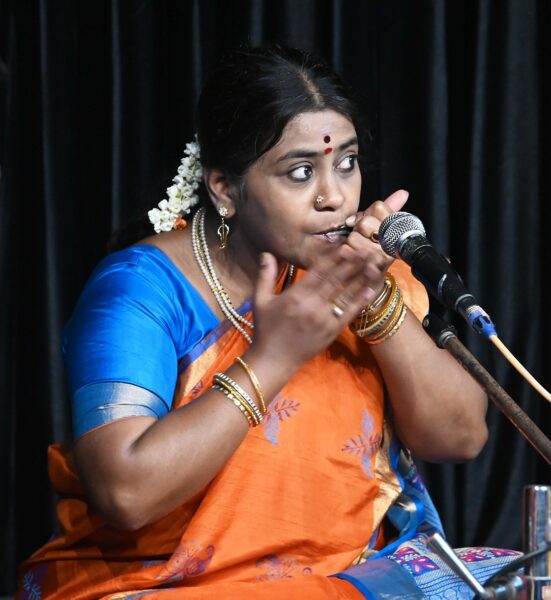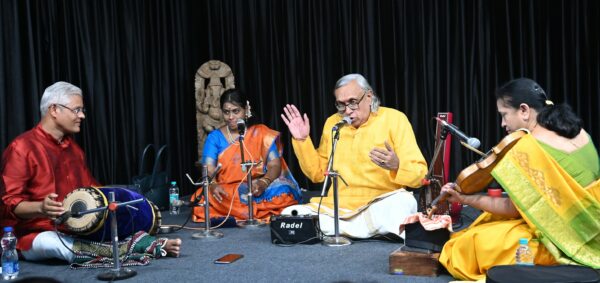 *****
Ananya Nruthyollasa – 79
– Disha
The 79th Ananya Nruthyollasa, held on 30-4-2023  at Seva Sadan, was graced by the performances of a trio of outstanding artists, all of whom illuminated the pleasant Sunday Evening.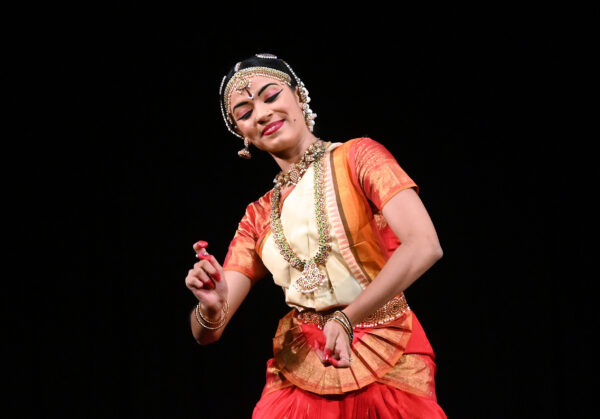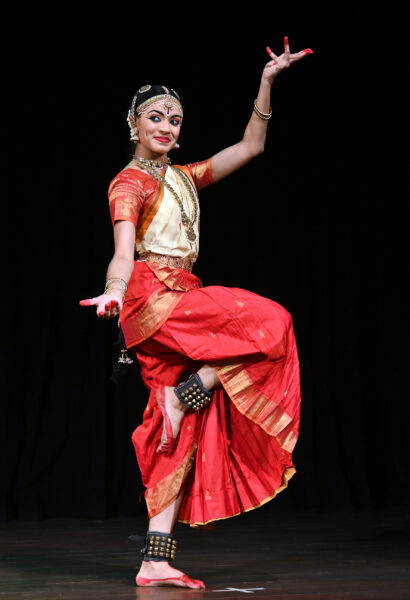 The evening commenced with a spellbound Bharatanatyam performance by Vid. Nikitha Sampath, a disciple of Karnataka Kalashree Guru Minal Prabhu. Her repertoire began with a traditional Mallari in which she exhibited exceptional nrutta skills through her precision in adavus and an efficacious command over taala, giving an energetic start to the evening. Ensuing Mallari, to celebrate the leelas of Lord Krishna, she presented a devaranama- Jaganmohanane Krisha, bringing to life the stories of mother Yashoda spellbound on seeing the entire universe in the mouth of little Krishna and few episodes from the Dashavatara, enlivening the bhakti in the hearts of the audience. Vid. Nikitha then presented a mesmerising exploration of the Kapala roopa of Lord Shiva in the following piece, Kapalini. She delighted the audience with her captivating visualisation of Lord Rama's mother's joy on watching him walk as a little toddler, emphasis on the vaatsalya rasa and the smooth transitions between characters showcased her mastery in abhinaya in the endearing poem of Sant Tulasidas, Thumaka Chalata Ramachandra. She concluded her performance with a neat, zealous and crisp Thillana in the praise of the Tridevis.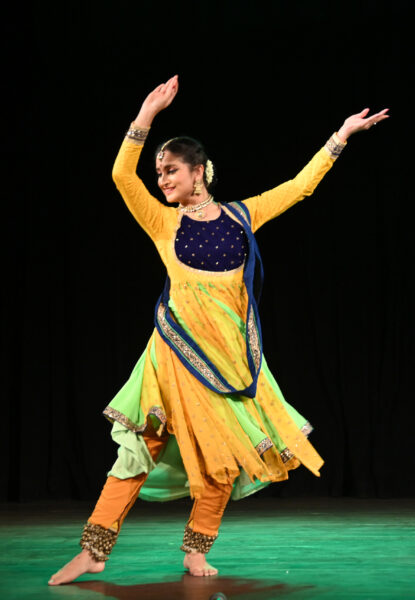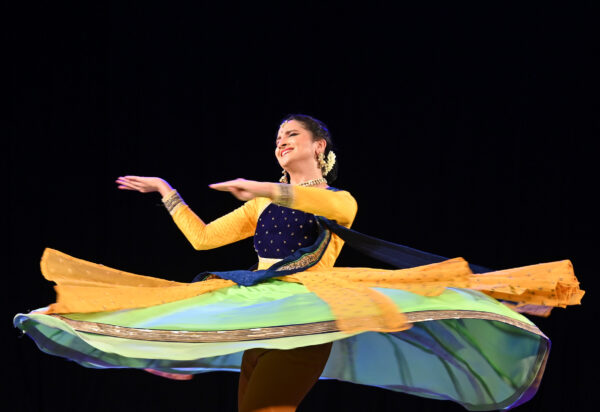 Followed by this was a buoyant and exuberant recital by Vid. Shreya P Vathsa, a Kathak artist who grew under the tutelage of Gurus Smt. Nirupama Rajendra and Sri. T D Rajendra.
Her recital began with an enthralling rendition of Phalanetra, a drupad magnificently representing the attributes of Lord Shiva. She then staged a pure dance piece, Alankaar with suaveness in the thaat and aamad, the gradual changes in speed and showing adeptness in the Vilambit laya. Following this was a lovely portrayal of the third Ashtapadi of the Geetagovindam- Lalitha Lavanga, depicting 2 gath bhaavs of Lord Krishna, transporting the audience to the world of joy, frolic and love. Ending her recital on an energetic and thrilling note with a traditional Tarana, she left the audience awestruck and gripped to their seats with her precision over chakkars and intricate footwork.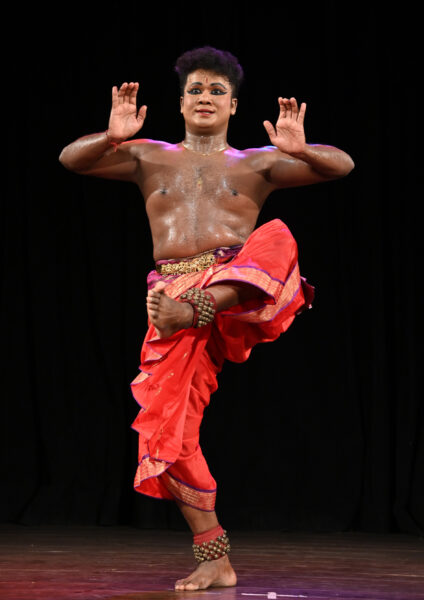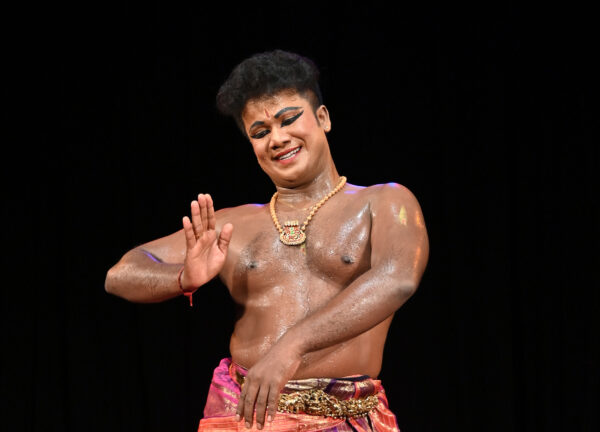 The last and charismatic recital of the evening was performed by Vid. Kali Veerapathiran, a disciple of Guru Dr. K Nirmala Nagarajan. His performance began with the time-honoured and zestful Tishra Alarippu displaying great dexterity. He then performed a Keerthanam, Tunga Tarange Gange, where the audience was treated to a visualisation of one of the origin stories of Devi Ganga with proficiency for story-telling and sublime body fluidity to represent the goddess along with short jathis in between executed with finesse. Showcasing his excellent abhinaya skills in his next piece Erra Raa Raa, a Javali, his expressive eyes alone were enough to bring out the essence of the item. He then concluded his performance with a keertanam- Tandavam Adum Padane, surrendering to Lord Nataraja and ending the show on a blissful note.
******