Bhava, Raga and Tala, which embodies the supreme art of Bharatnatyam fascinated Shreema Upadhyaya at a tender age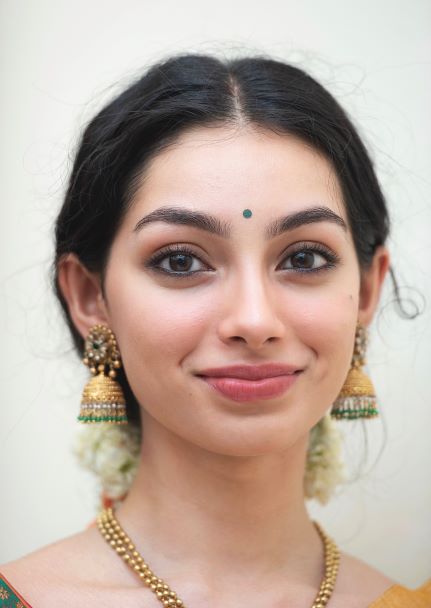 and motivated her to learn the artform. Following her passion with dedication and sincerity, she has blossomed under the nurturing guidance of her Guru Sri. P. Praveen Kumar. At a time when academic degrees and corporate work is celebrated, Shreema with a growing love and appreciation for the artform, has now chosen to pursue and commit to learning the artform in its entirety. An avid performer, her performances portray her exceptional techniques and eloquent abhinaya that captures the hearts of all rasikas.
Kalasinchana talks to this young upcoming talent about her initiation and journey in dance till now and how she aspires to further her understanding and performance in the coming years…..
Your initial learning experience….
I had started learning dance when I was still quite young. My mother who was a dancer herself put me under a teacher who used to stay near my house. And for a span of a year, my sister and myself learnt the basics after which the teacher shifted to another town and that was when my mother heard about Praveen sir and I came under the tutelage of Praveen sir.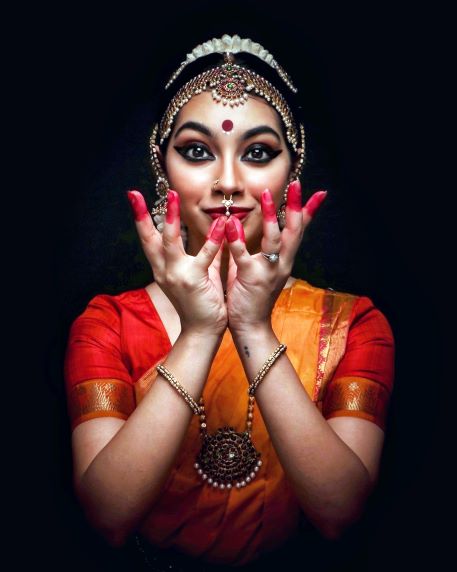 I distinctly remember meeting Praveen sir for the first time. I was very young and sir's tall personality was towering. He looked like a very strict person and I was initially very scared. But joining sir's class was a completely different experience.There was a gradual change in the way I approached dance. I have been learning under sir for 16 years now.
A quality that you admire in your Guru.
Discipline is a quality that Praveen sir embodies. Consistent with his practice and learning, he keeps growing as a student in his art. He hasnever stagnated in a place, keeps growing and encourages us to follow the same.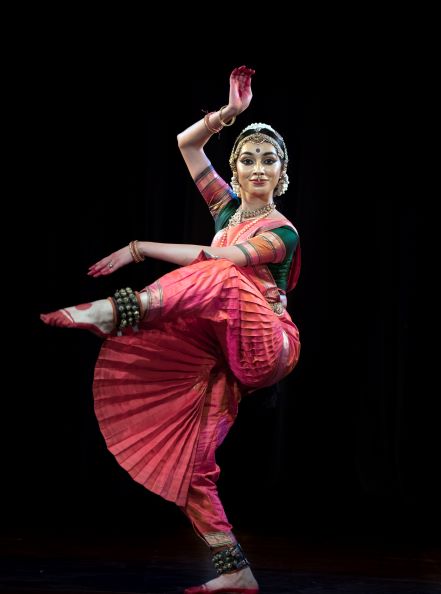 Teaching style of Praveen sir.
Sir's approach to teaching is very individualistic. Even if we are ten people in a class, our corrections are specific to what suits us individually. Sir has a solo approach to dance than a group format. Even when we perform as a group, he would not make us conform to each other. Rather he would insist on focusing on the timing and finish rather than making us all look the same. Sir's attention to detail is amazing, critical, straight forward, yet supportive.
How is the training for a solo program different from that of an ensemble training?
Sir has a soft corner for solo training. He looks at the dancer and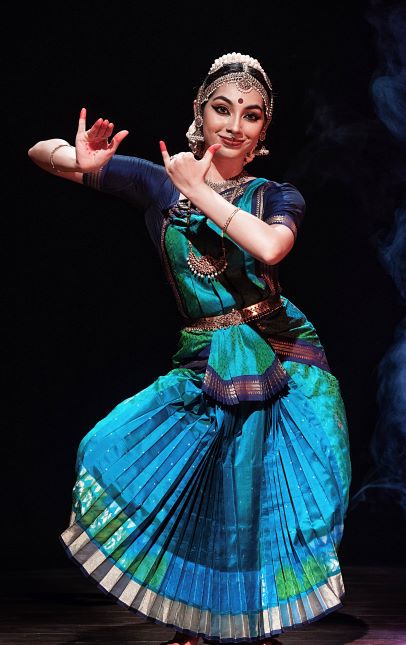 sees what will suit the dancer and then combines this quality with his thought process. He doesn't tell us what to do but how to do. Thus, it is more of an evolutionary process where we understand and emote in the manner, we understand best.
When it comes to a group choreography and ensemble practice, it is more of a whole process. The idea of what looks good together as a whole is dwelled upon. Thus, there is more focus on what to do rather than how to do.
You have been a part of "Thari – The Loom"by Guru Smt. MalvikaSarukkaiand "Manini" by Guru Sri Kiran Subramanyam. How was your experience working with them? Your major takeaways…..
Being in your own dance class is being settled in a very sheltered environment. It is the environment that you have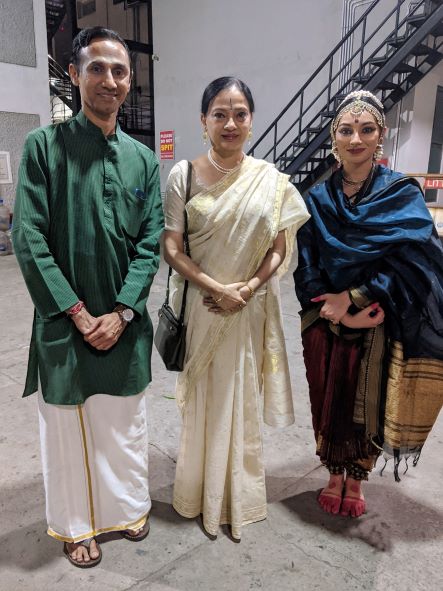 grown up around, thus, the moment you go out, you are pushed out of your comfort zones and this could be quite difficult at first, but is definitely quite beneficial. Until we are in our comfort zones we have a myopic view of dance, but watching others and collaborating with them has helped in widening my views on dance.
I had joined the team of "Thari" when I was 18 years old. It was a new and comforting experience. Malavika ma'am's approach to dance is very experiential. She has an in-depth understanding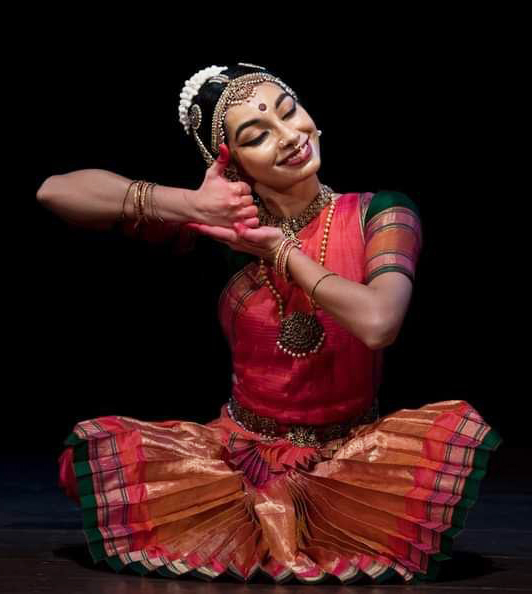 of the vocabulary of Bharatanatyam and is always so consumed in dance that you can't be anything but in awe of her. Her energy was very strong and inspiredme to get engulfed further in the pursuit of the artform.
Working with Kiran sir made me realize the extent to which we can explore new ideas within the boundaries of Bharatanatyam. Kiran sir is a complete genius when it comes to his calculations and Nritta. And working in Manini gave me an opportunity to understand the explorations of rhythm in Nritta as well as Abhinaya. 
What does your routine comprise of? How do you practice?
I was a dancer who believed that you need to practice every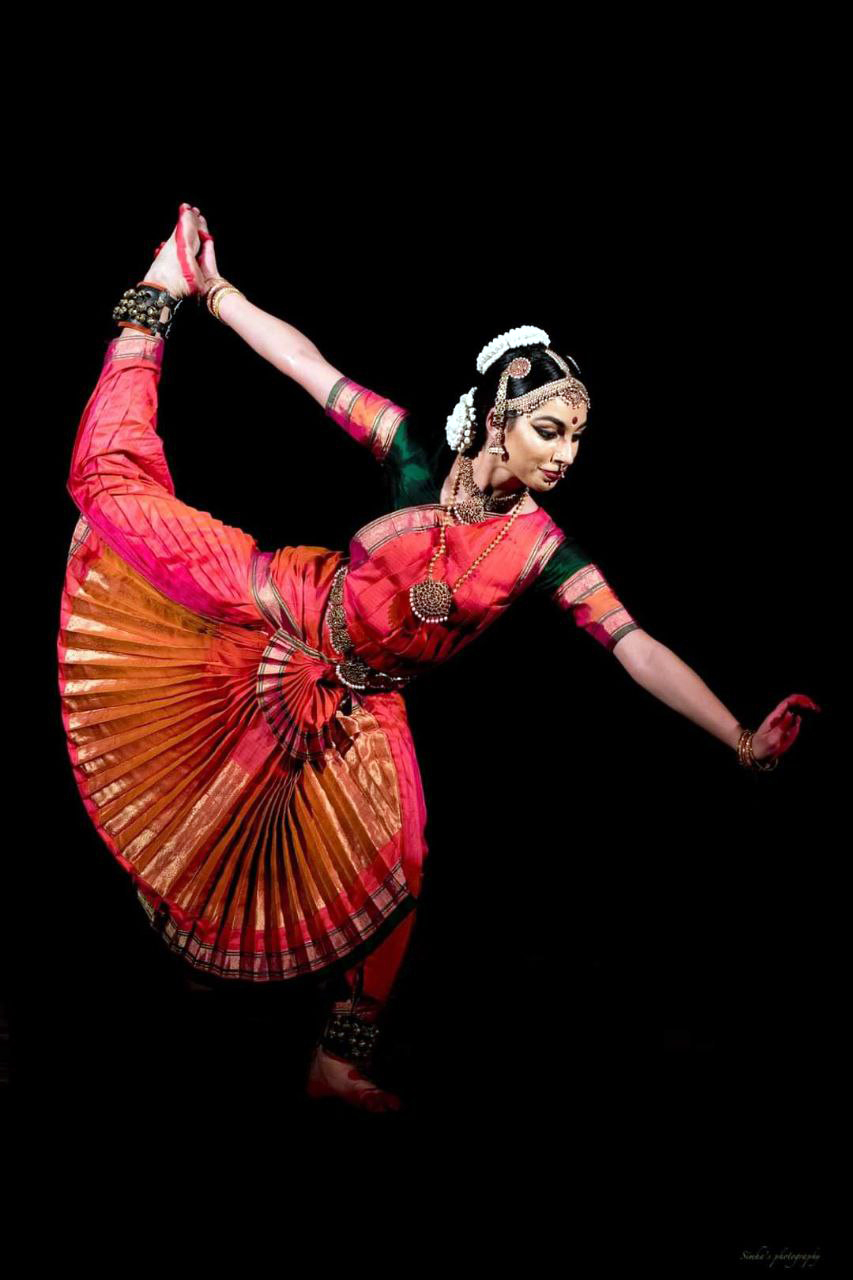 single day to maintain consistency. But over a period of time, I have realized that this can eventually make you burnout. A lesson that I have learnt in the last two years is that I need to understand what my body needs and give it consistent time before pushing to work and practice.
I believe that the best way of practicing is to keep the body physically active and keep the mind engaged in dance. The key to practice is to ensure that learn something every day.
My routine usually consists of Yoga, working out and practicing dance. So, I try to read something, create something and all this not for a specific performance but just for the joy of learning.
Could you tell us more about your recent conceptual work – "Body as a temple", that you presented at the Jharna Festival.
This was my first choreographic work. It dwelled on the sacred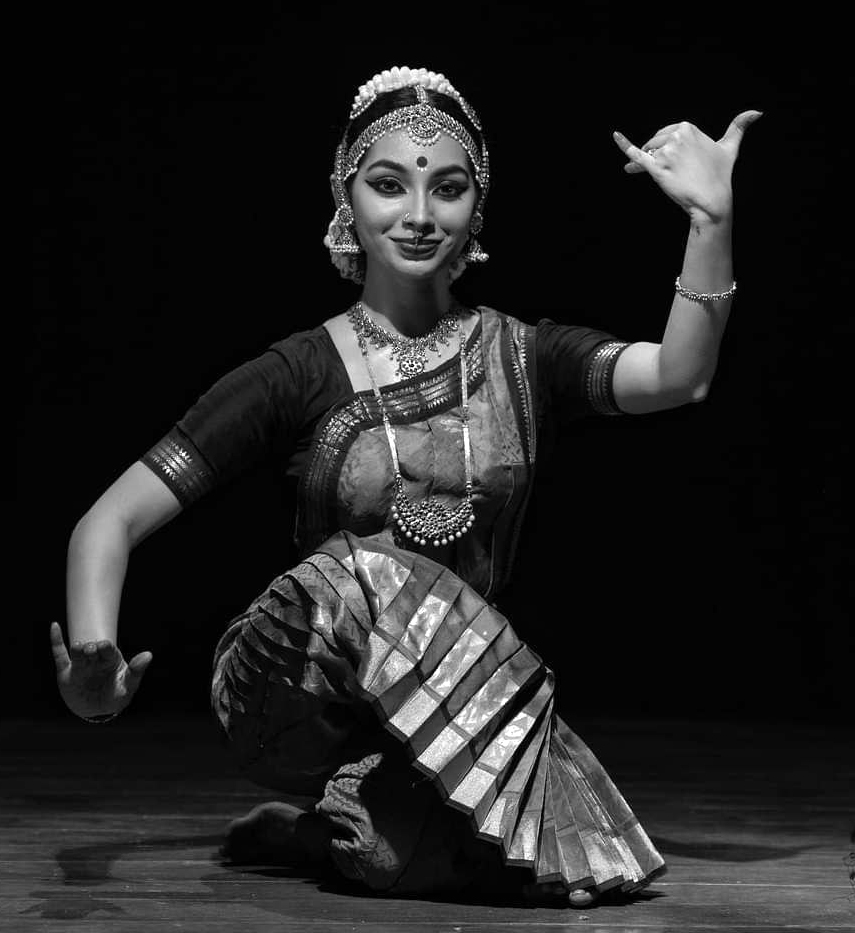 relationship between the human body and the Indian temple. Interlacing this concept within the framework of a Jathiswaram, I intended to showcase how deeply the structure of a human body and temple are connected. All artists at some point have felt that our bodies should look a certain way and be a certain way and although we revere the body as sacred, we really don't do anything to understand how our body actually functions every single day and how sacred it is to us. I feel that our body is our only companion throughout and our connection with this body is just not simply physical but spiritual. We have formed a relationship with it for a particular reason and our connect can be understood in relation with this body and beyond this body as well. My struggle with health and body image issues inspired this concept. And this work was just a way of saying that our body is the best companion and treating it right can make a difference mentally and physically.
The pandemic has caused a lot of chaos in the recent years. What were the challenges you faced and how has this shaped you as a better artist?
The first thing that hit me quite hard was the fact that everything came to a stand-still very suddenly. There were a lot of continuous programs that were booked and the sudden halt came as a shock and slowing down was quite hard. But this was the time that I realized pursuing the artform had more to it than just performances. Somewhere along the way when there were continuous shows, it seemed like my instinctive joy of dance was diluting and the lockdown made me take a step back and re-think my approach to dancing and learning. My practice routine has also been shaped based on my recent health issues faced during the pandemic. And this routine has helped me develop a deeper understanding of all the nuances of the dancing.
Your vision forward….
I hope to be able to communicate to larger audiences through the language of dance. With increased usage of social media for art, we are able to connect to several audience from the non-artist background. And this is a step that can help in connecting to many people crossing different barriers. And I intend to be able to work on contemporary themes and issues and present them in the language of Bharatanatyam and work on communicating them with audiences from the non-artist backgrounds. I wish to be an eternal student of the artform and intend to absorb various nuances of the artform while also sharing this knowledge with interested students of the artform.