An Interview with Anjana Ramesh
-Kavya Kasinathan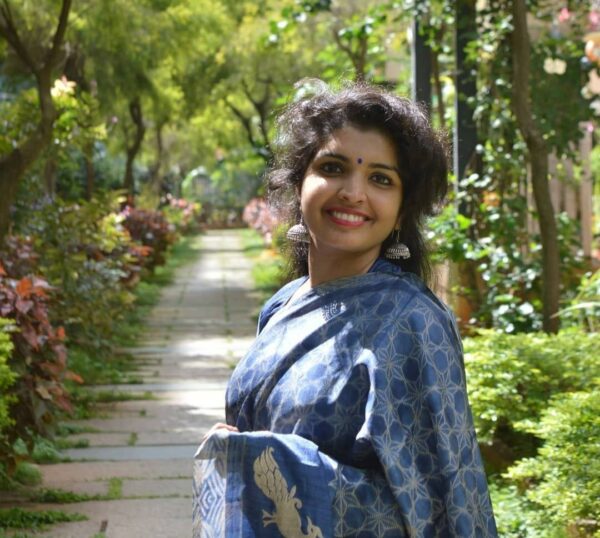 Bhava, Raga and Tala, which embodies the supreme art of Bharatnatyam fascinated Anjana Ramesh at a tender age and motivated her to learn the artform. Having undergone extensive training in the artforms of Bharatanatyam, Carnatic Music and Karanas, today, she follows her passion with intense dedication and sincerity. Anjana is a full-time dancer, teacher and organizer who holds a Masters degree in Bharatanatyam and is currently pursuing her Ph.D. She is also a recipient of the CCRT Scholarship. An expressive performer, passionate teacher and a diligent organizer, she is a hard- working individual who strives to contribute to the wider reach of dance.
Kalasinchana talks to this young achiever about her initiation and journey in the field of dance till now and her aspirations that she wishes to fulfill in the coming years……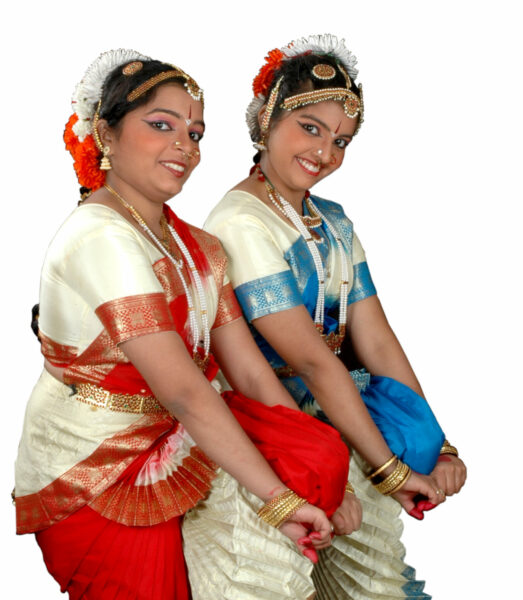 Your initial learning experience….
Born in a traditional Indian household, dance and music were a part of my life from very young. My sister and myself began our learning under the guidance of Smt. Vidya Murali and presented our Arangetram under her guidance in the year 2013.
This was the time when a spark within me ignited and I was inspired to better my understanding of the art form. My sister had discontinued after this period, while, I looked forward to learning more and this thirst to unearth deeper led me to Smt. Lavanya Ananth. I would travel over the weekends to Chennai and learn from her. It was under her guidance that my eyes were opened to the true vastness of the artform. The emotional depth, structured body techniques and myriad explorations that she instilled in me helped to nurture my understanding. Presently, I am learning under the able guidance of Smt. Kirti Ramgopal.
Teaching style of Smt. Keerthi Ramgopal and what are the lessons you have learnt from her?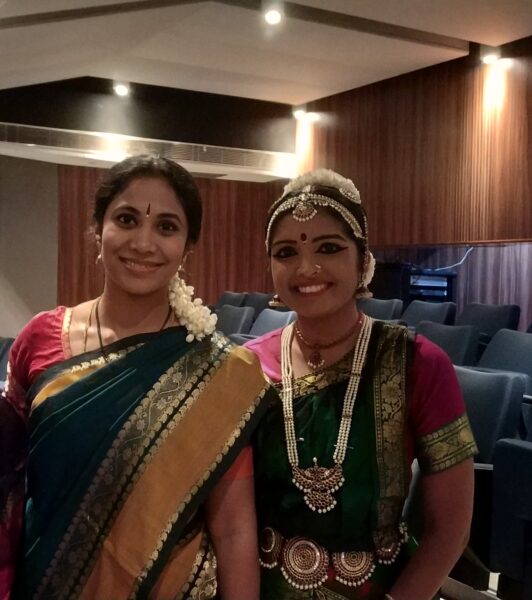 Her approach to teaching is very individualistic. Her attention to detail is amazing. I remember the manner in which she taught me a Nadai. It was a simple Nadai, but she expressed how it would add beauty to the chorography and why it had to be performed in that manner. A critical teacher who is straight forward, she is very supportive and has been a backbone of strength to me in the past years. She has taught me to establish a fine balance between career and life and has taught me the importance of taking a step back whenever necessary in order to be able to give in better results and become more efficient.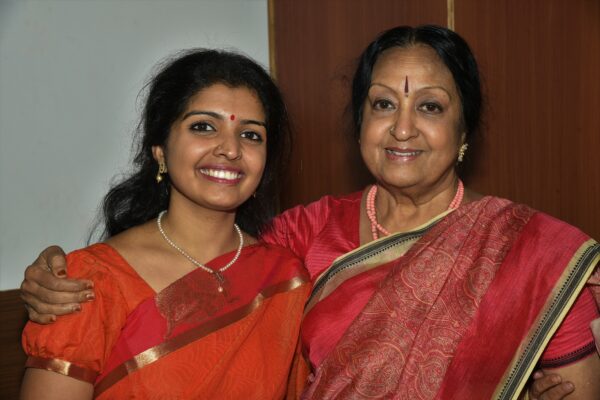 You have completed your Masters from Sastra University and also completed learning Karanas under the guidance of Guru Padma Subrahmanyam. How was your experience working with ma'am? Your major takeaways…..
Learning and working under Guru Smt. Padma Subrahmanyam has indeed been a blessing to me. I was also fortunate to have travelled for a performance with her. She is the most devout, dedicated and divine person I have ever seen. A person who breathes and lives dance, her approach to dance and life as a whole has inspired me. Her kind and gentle teaching style has helped me nurture the subtle aspects of dancing and emoting. I shall always cherish the experiences I have gained under her guidance.
What does your routine comprise of? How do you practice?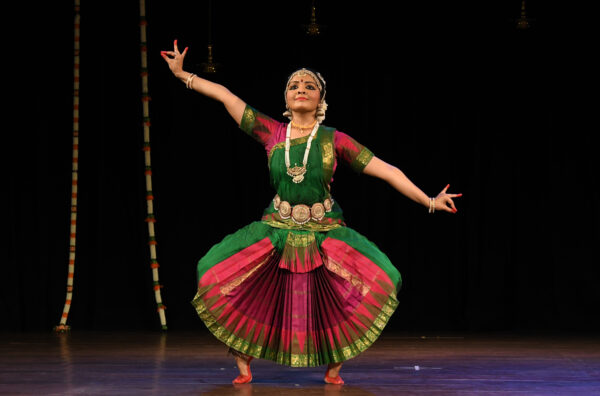 I was a dancer who believed that you need to practice every single day to maintain consistency. Having chosen to remain a full-time dancer, an ideal day in my routine consists of exercising, yoga, adavu practices and then working on Nritta and abhinaya aspects. My mornings were exclusive for my exercises and practices. I believe that there is no shortcut that can replace practice and devoting a major part of the day to it helps me perfect the techniques and sharpen my execution and presentations.
You established Lasya, the dance wing of URise Vedic Sangeeta Academy when you were quite young. Could you tell us more about the vision of Lasya wing and how has your teaching grown over the years?
I had established Lasya with the sole aim to inspire youngsters to learn about our rich culture and to encourage them to appreciate the artform with an understanding of its complexities. My teaching method is developed in such a manner to facilitate the mentioned goal. So, I follow a detailed structured teaching pedagogy that enables my students to understand and present their learning with immaculate preciseness. Right from the beginning, they understand everything that they perform- from the structure of the composition, to the meaning and the calculations involved. They are taught to understand why they are doing a particular action or why a korve is set in a particular manner and consequently many of them by the age of ten or twelve pick up the aptitude for recognizing complex rhythmic patterns and delineate them. This has helped them grow as dancers whose talents shine brighter with the knowledge of understanding. And fortunately, I have been blessed with students who strive to take dance seriously and understand
Tarang is an arts festival that has gained popularity among the artfield today. Could you brief us about when and why did you feel inspired to organise festival celebrating the flavour of arts?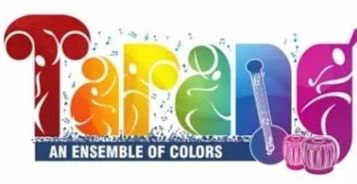 Tarang began as a platform to showcase the rich talents of several young artists across the country. As a young upcoming performer, I realized the importance of an unbiased platform and how a supportive organization encourages an artist to perform better. With a zeal to create this unbiased space, Tarang was born in the year 2013. It has been a fulfilling journey of nine years and where we have been able to host artists from different places of the country and provide them with an enriching experience. With a dedicated team behind the running of Tarang, we are glad to be giving a platform to many youngsters who are recognized solely based on their talent and celebrate the joy of arts year after year with more grandeur.
The pandemic has caused a lot of chaos in the recent years. What were the challenges you faced and how has this shaped you as a better artist?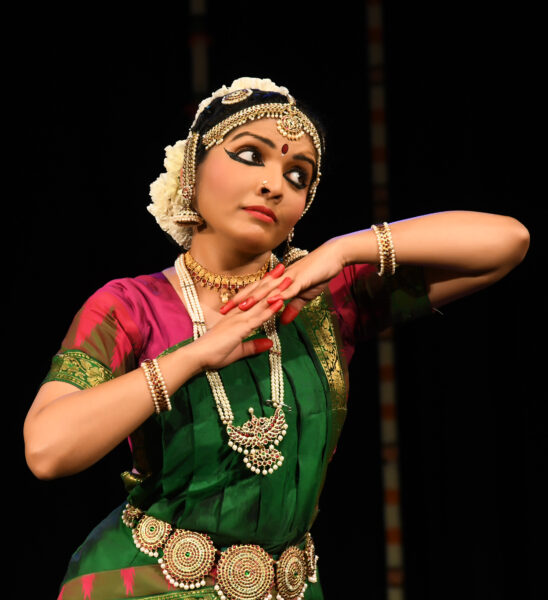 The first thing that hit me was the fact that everything came to a stand-still very suddenly. Many programs were cancelled and my entire schedule was cancelled and this was the time that I realized pursuing the artform had more to it than just performances. As a performer, performing continuously was a joy and now post the lockdown, many festivals have shut and as a performer we are left looking around waiting for them to open up. But this made me take a step back and re-think my approach to dancing, learning and performing.
My practice routine underwent a drastic change during and post the lockdown situation. From a dancer who believed in devoting almost seven to eight hours of the day just for practices, the past few years made me slow down and think about another method of approaching my daily practices. A routine demands a lot mentally and physically, and creating a harmony between my space and time during these years has been difficult. Thus, now my practice session although not a fixed routine, consists of creating a new piece or working on my research, yoga sessions and adavu sessions which I alternate on different days to maintain consistency.
As an organizer, the pandemic did not deter us from putting a halt on Tarang. The festival was still held when the situation eased providing a stage to dancers at a time when all other platforms moved online. With limited audience, we were still able to host the festival in an auditorium and provide the experience of the stage to the dancers.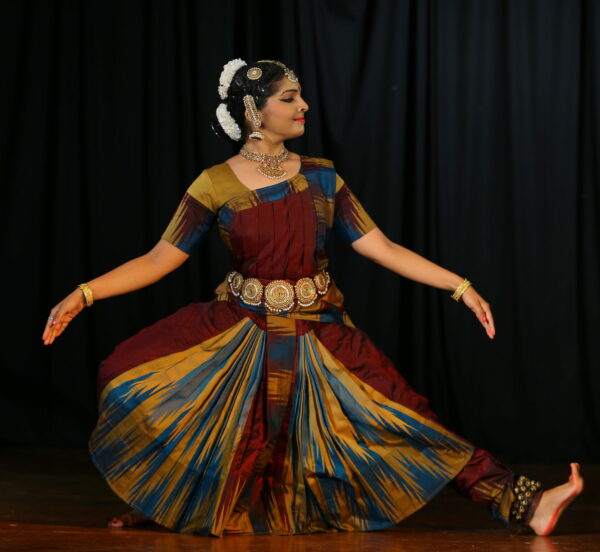 Your vision forward….
Education in the field of dance. I am looking at ways in which education in arts can be taught on a larger scale. One thing that I have realized during my academic pursuits is that we have very few thinking dancers whose works and presentations are backed by grounded research and understanding. Developing an in-depth understanding of the allied forms and several contributing aspects such as Thala, Laya, history, literature and language, I hope to create dancers who have a strong hold on the many aspects that contribute to dance. This will create manifold approaches to dance and thus showcase the vastness of our field and portray the richness of our culture. I look forward to create an environment where we study dance and engage dancers theoretically from a very young age.
*******